Discussion Starter
•
#1
•
Many of you probably already saw this on Facebook, but for those lucky ones who haven't gotten sucked into that hell, here are the results of my latest 2GR improvement attempts.
The full writeup has been added to my blog here:
https://wilhelmraceworks.com/blog/2gr-power-gains#Update 12-6-2019
The short version is that porting the lower intake runners and removing the protrusion around the injector is worth about 5hp: (Ignore the differences below 4800, those are unrelated to the manifold porting).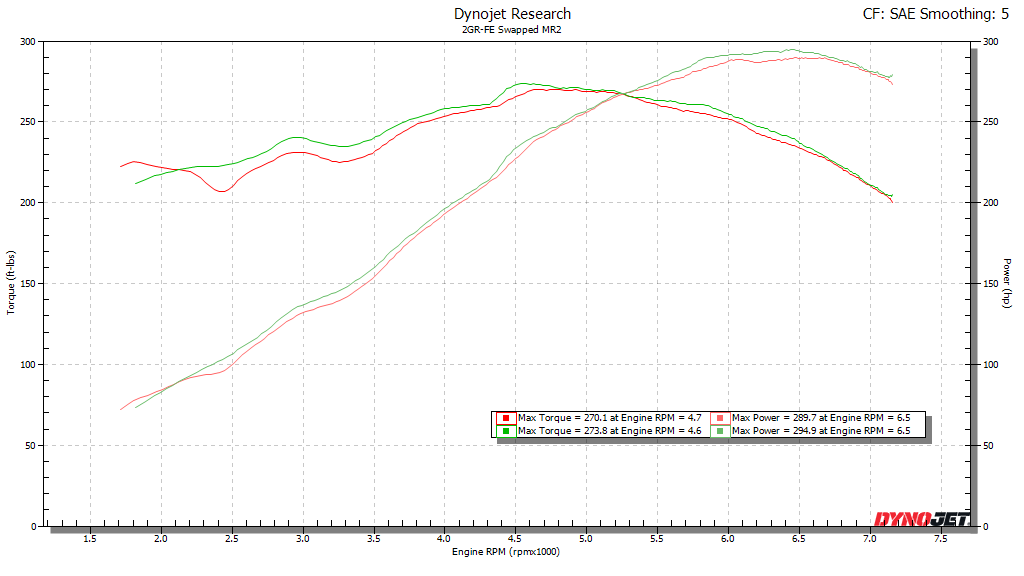 The X-pipe exhaust gives you a boat load of mid range torque and a little more top end: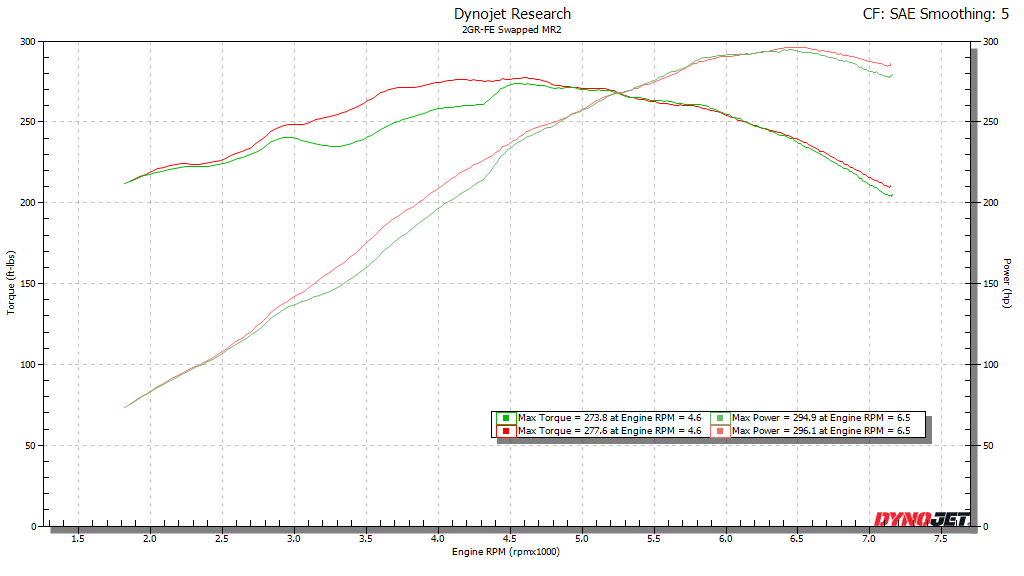 And somehow adding a catalytic converter and muffler is worth 5hp on my setup compared to an open Y-pipe OR compared to the X-pipe muffler.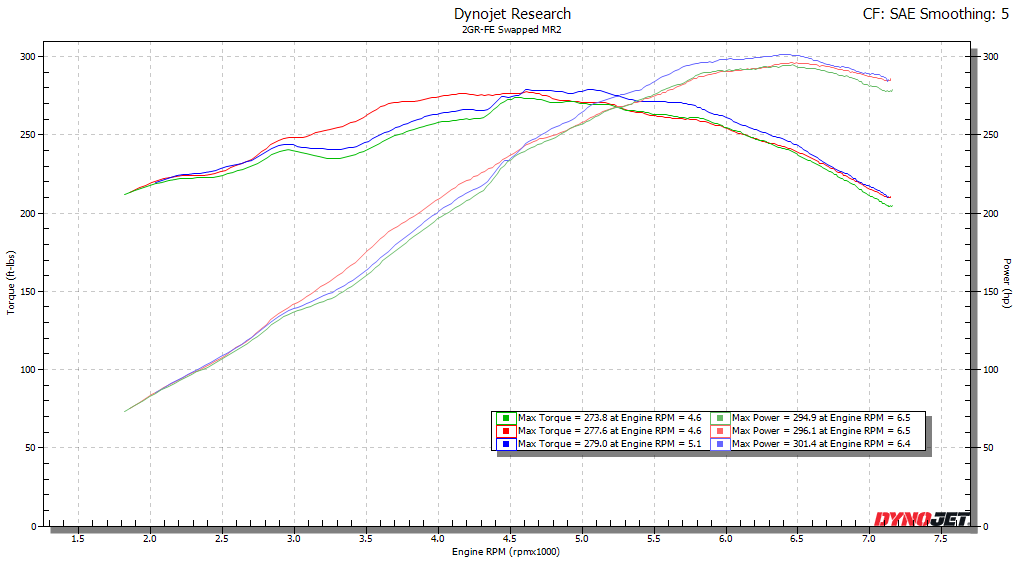 And yes, I broke the 300whp mark with the stock(ish) ECU and without cams or other engine internal modifications.