Built for Le Mans in the 1990s, SARD made one MC8 road car. This is it.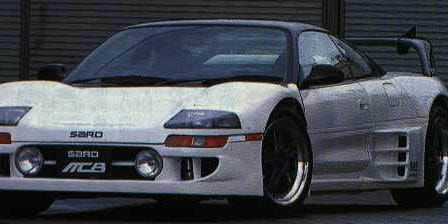 The GT1 era was a golden age of the 24 Hours of Le Mans. Manufacturers were required to have roadgoing versions of the race cars, which, of course, led to as many rules being bent as possible. It saw the introduction of some of the wildest road cars that the world ever saw, and since only one car needed to be built for homologation, manufacturers went nuts.
One car that competed at Le Mans during this time was the SARD MC8-R. SARD, short for Sigma Advanced Racing Development, is a Japanese tuner and race team that was aligned with Toyota. The MC8-R was a heavily modified MR2 with a twin-turbo 4.0 liter V8 under the hood. It had 600 horsepower and looked the part, but in 1995 and 1996 it was up against some of the toughest competition Le Mans had ever seen.
The MC8-R didn't stand a chance against cars like the McLaren F1, 911 GT1, and Viper GTS-R. In 1995 it retired on lap 14, in 1996 it finished second to last. That's too bad, because it looked amazing.
What looked even cooler was the version SARD built for the road. Pictures of it were released when it was built in the 1990s, but then it disappeared into hiding.
However, while cruising YouTube today and discovering that
an MR2 TRD2000
recently surfaced
on Goo-net
, I came across a video from 2015 of the SARD MC8. Apparently, after nearly 20 years hidden away, the SARD appeared in photos in Japan with a few light body modifications.
You can learn the full story of what could be the coolest MR2 ever made below:
Update 3/13/2018: The MC8 has been spotted on the back of a flat bed in Japan. Whoa!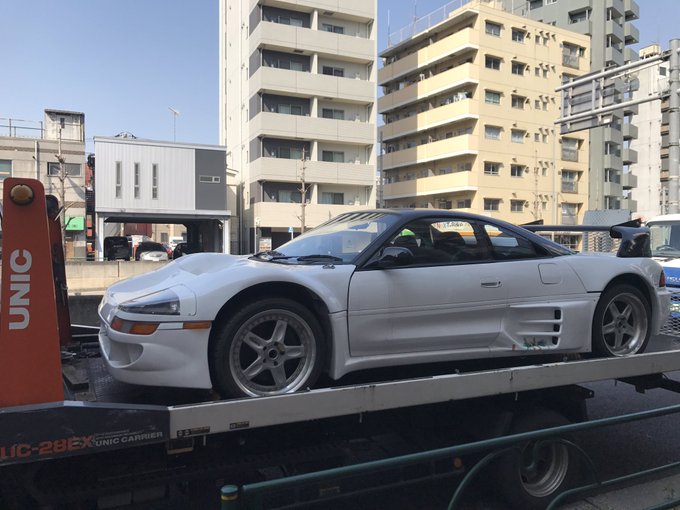 SOURCE :
SARD MC8
Minty AW11SC