Stock Gen 3 + MS3x results on Mustang Dyno ( Looking for help)
Well I am not sure what to think about this. This car pulls hard and I have beaten a slew of cars (including Challenger RT, newer V8 Mustangs etc), but the dyno results are low. Now this is a Mustang Dyno and what I have been told is that it will probably be a bit lower than a dynojet.
The graph looks good except where I am to too rich near 5500-7000 so there is some power loss.
I posted my datalog on the dyno and my timing table. If I am missing something critical (besides some time to fix the rich issues @ high rpm) to not be seeing this power let me know.
Mods:
Gen 3 3sgte
3" Air intake
Berk DP
TCS 85mm Exhaust
MS3x
Boost = 11-12psi
Dyno: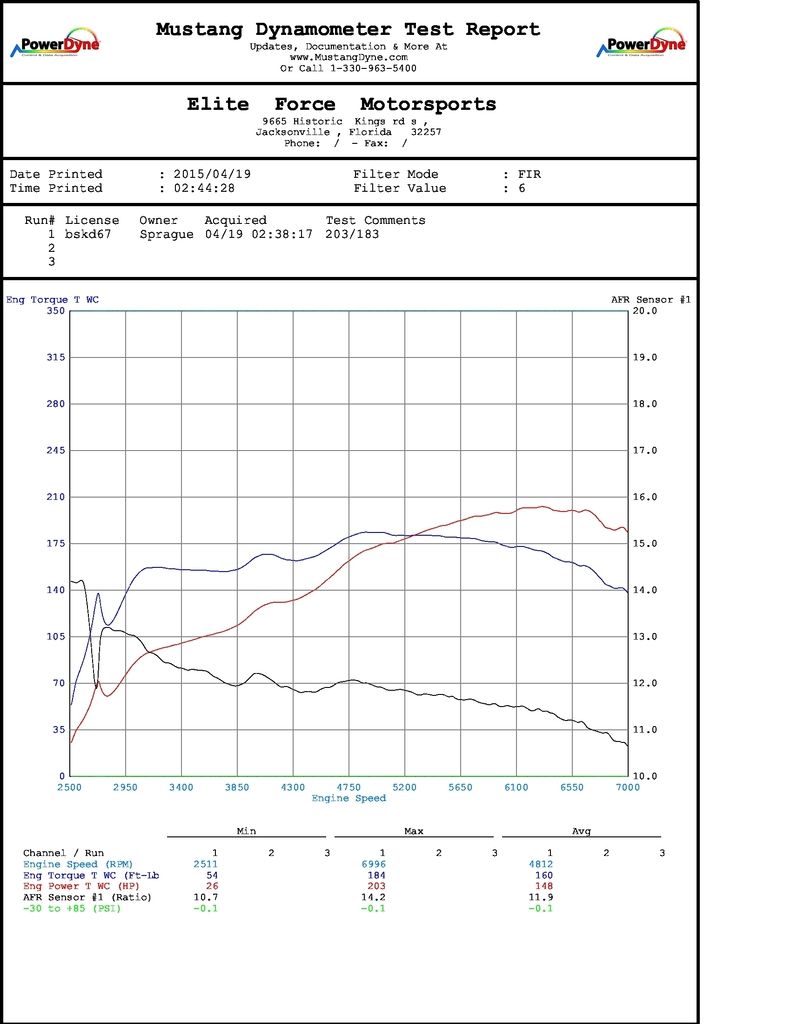 Datalog @ 3k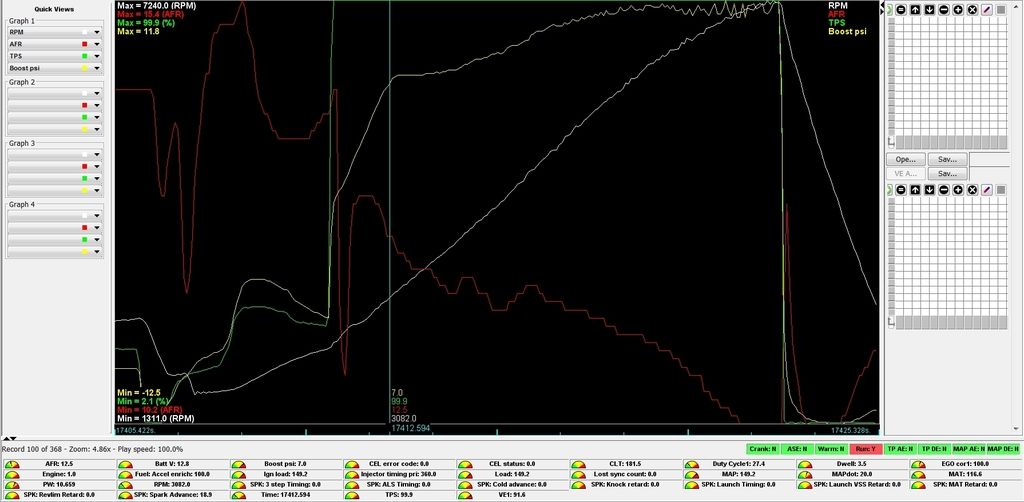 Datalog at 7200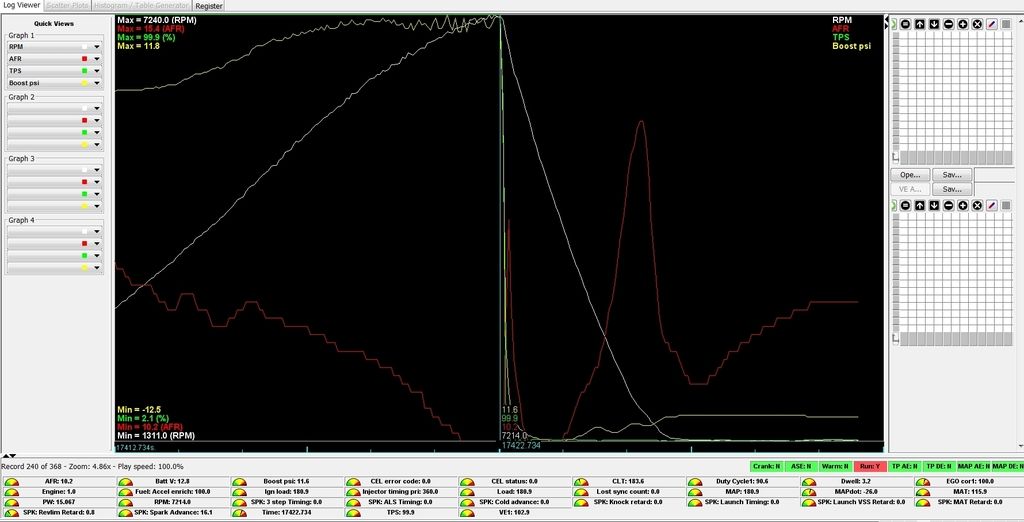 Timing Table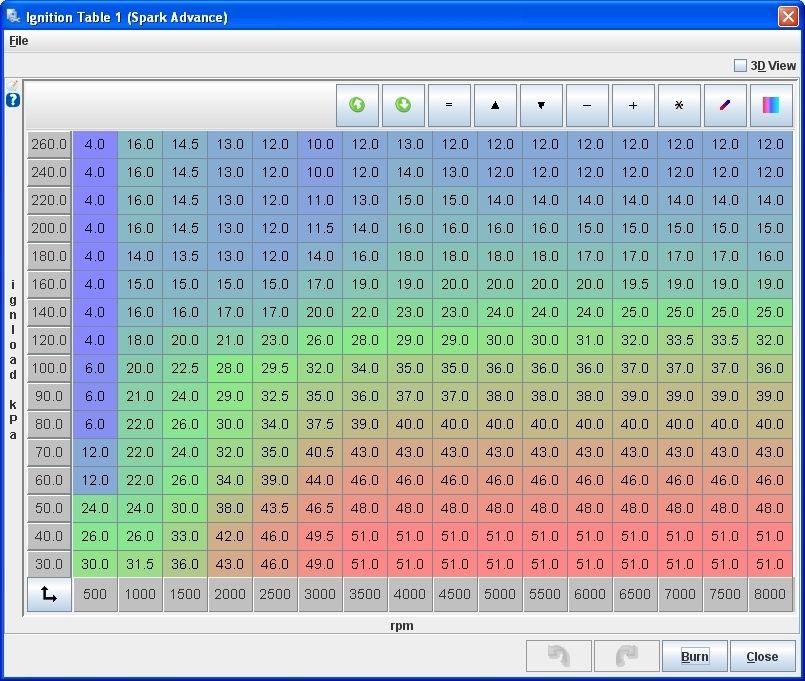 And the rear shot