Discussion Starter
•
#1
•
not sure if this is the right place to post but .........
i bought a car mkII turbo from andrewzorn on the forum. the car looked pretty nice in the pics, except it had some damage to the right door and qtr panel. i work in a body shop so my first thought was "aww i can fix that" so i bought the car. a week later i took delivery and over all it is a pretty nice car. but working in a body shop i have a pretty good eye for door dings and bad paint. so i looked over the car and decided there was tooo many flaws in the paint, oo many spots that had been touched up, too many door dings for me to be happy with just fixing the known damage when i bought it. so i pulled it in the shop and started ordering parts. the last two nights i decided to start knocking it out one panel at a time and getting it ready for paint. this is what i got so far
this is the good side
this is the bad side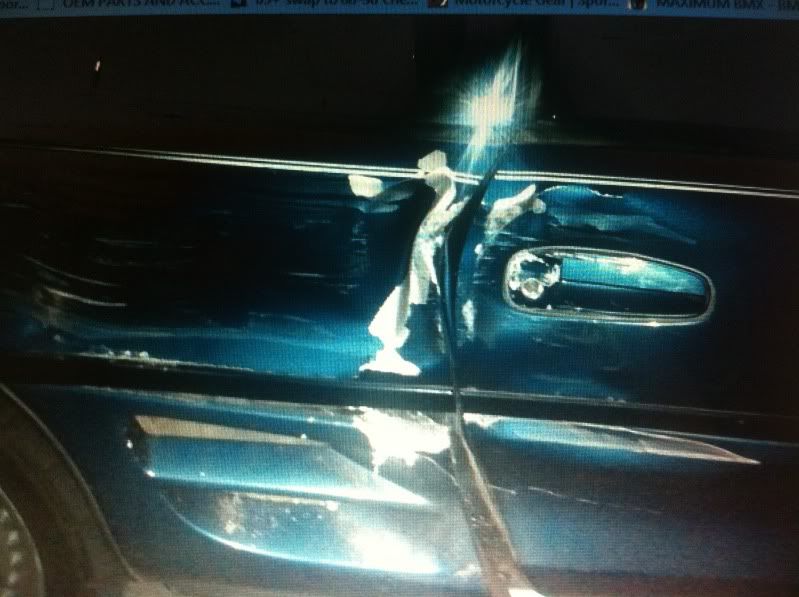 i was waiting on parts so i decided to start on the fender
i started blocking it with 320grit paper. i knew it had been painted on but i had no idea the fender was painted 4 times!too much paint build up will cause chips and cracks and shrinkage in the paint. its just bad so i decide to strip it down the the factory paint/ecoat and sand out any rock chips.