So I just recently bought and installed Silversprint's Powertrix coilovers for the MKII, and I have to say I'm nothing but impressed so far.
My previous set up was Koni Yellows and Tein springs, which was good enough to tool around in, but I wasnt too happy with the springs, and when it came time to upgrade, I couldn't pass up these coilovers.
My experience with Silversprint was nothing but satisfying, he was friendly, answered all my questions in a timely manner, and when it came time to order, I never had to question the validity of the order. Lots of communication and very very fast.
I've had the coilovers installed for just about a week now and just recently got the car aligned with more aggressive camber. The ride quality is awesome, virtually no body roll, and I can "feel" the car a lot more now than with the Konis. I drive my MR2 on a daily basis, and I know I'll be satisfied with the performance of city driving, mountain driving, and AutoX once I get the settings right.
The install was a breeze, no problems on the coilover side, they popped right in and with some adjusting the factory parts on my car had no problem reaching the significantly smaller coilovers. Ride height adjustment is super easy to do, and from the Tein springs, my car is lowered about an additional .5" (~2.5" drop from stock, with about another inch of available drop)
Side by side rear: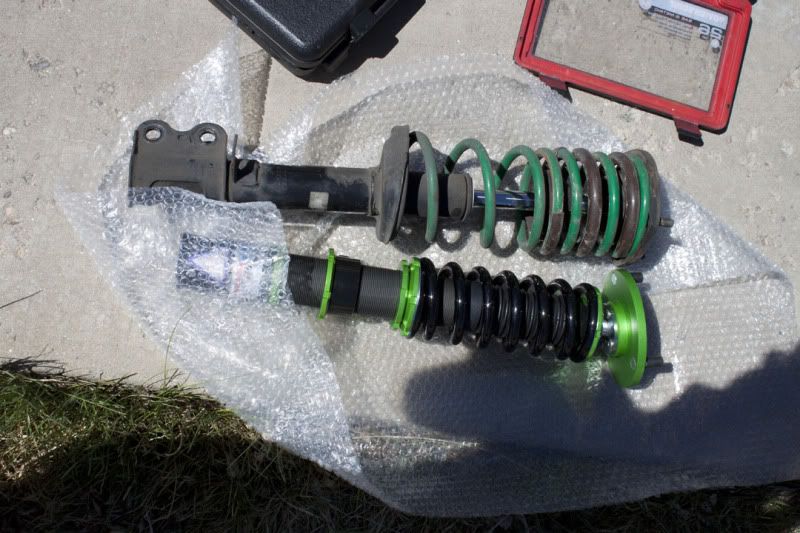 Side by side front:
Back ended up 1/2" lower than my Teins: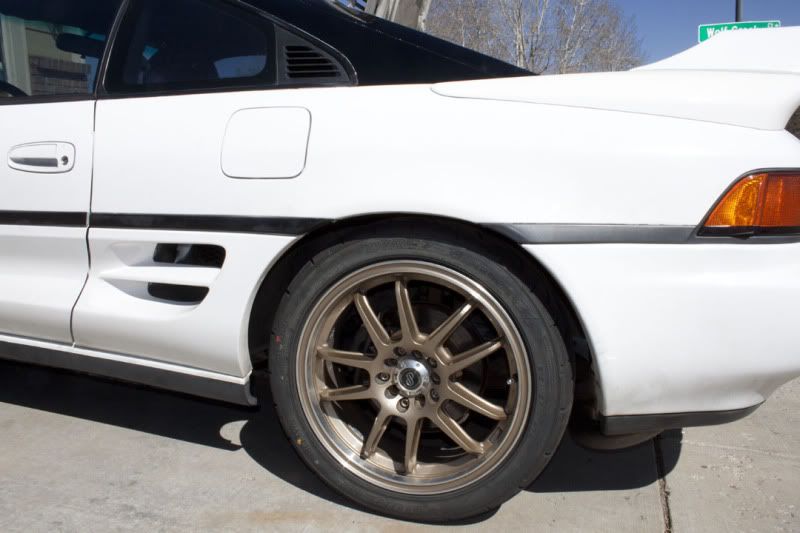 Exhaust is getting lower and lower.... :