Lately I have been doing a lot of work trying to minimize the bump steer in the 91 rear suspension. What I discovered is that there are three things that will help in that regard. One is to raise the rear tie rods a little where they attach to the knuckle (or lowering the ball joint would be an option as well). The second is to shorten the tie rod a little, and the third is to move the tie rod back (toward the rear of the car) at the knuckle end.
How this relates to my geometry adjustment kit is shown in this picture: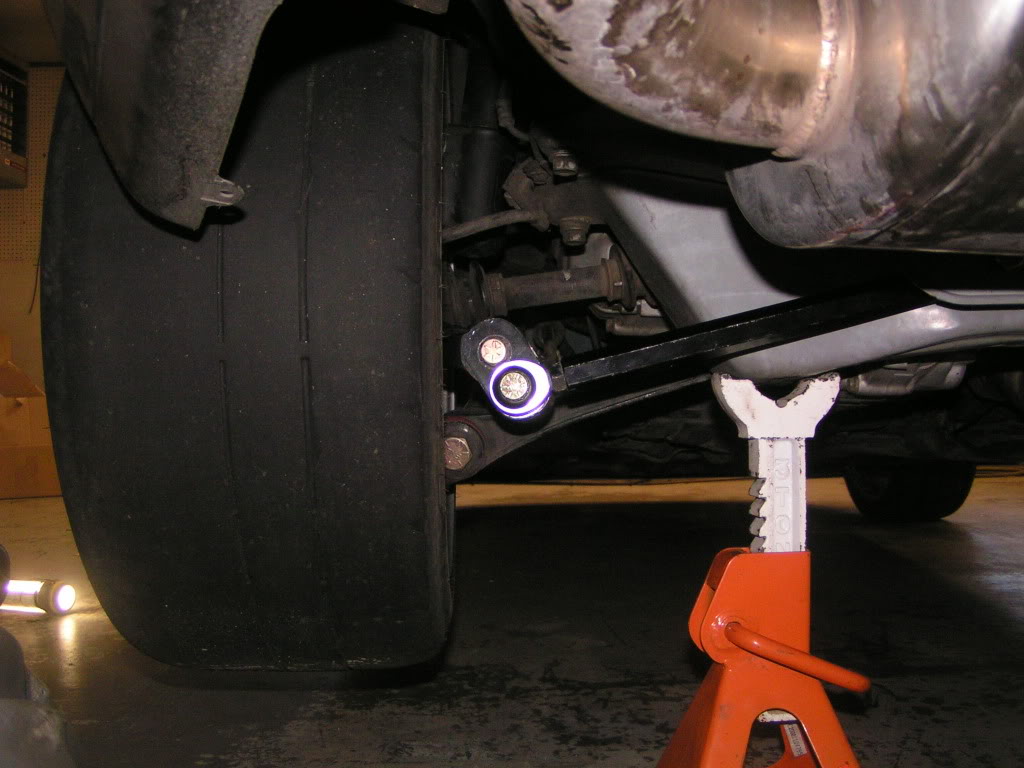 By rotating the tie rod bracket in you raise the pivot and shorten the tie rod. As you can see the, the tie rod is basically at its minimum length in this configuration. I also stacked a couple of washers between the tie rod and the bracket to move the pivot back a little. The end result is that bump steer is reduced from about .080" per inch of travel to about .015" per inch of travel. The toe change is still in the same direction as a stock 91 (in on compression, out on rebound), just greatly reduced. My experience with this is that it significantly improves stability and makes the car much easier to drive fast.
Future versions of my kit will have index marks on the brackets to make it easy to set them to either the vertical position or the angled position. But, for those who already have the kit and want to do this, it's pretty straight forward. The rotation is about 32° if you prefer to measure it as an angle, but it is probably easiest to create a match mark on the knuckle and bracket when the bracket is vertical, and then rotate it until the marks are .510" apart.