Yep, that looks very familiar. :thumbup
More progress today. Mostly panel and mount fabrication.
Driver's footwell floor pan.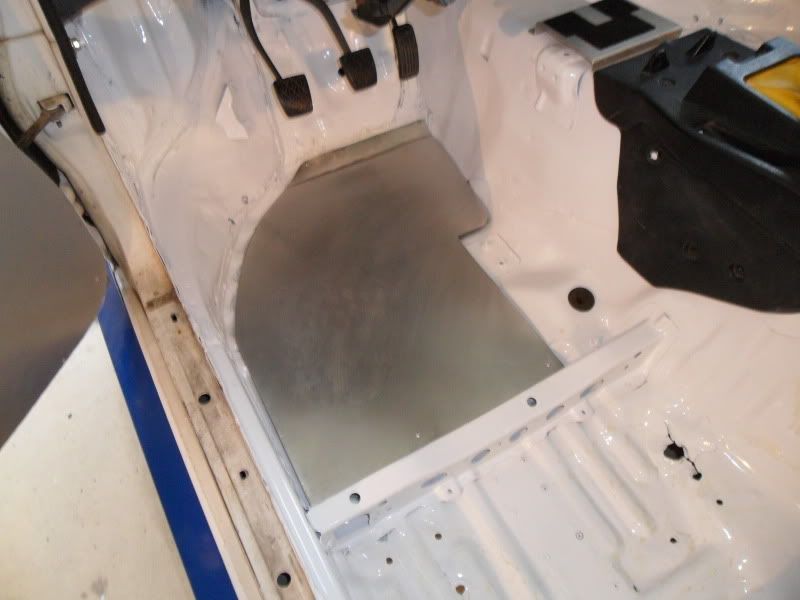 While it looks simple, because of all of the various shapes and curves, it took a lot of time to get the fit correct.
While not shown here, I fabricated the battery mount and fit everything in place.
I made up new battery cables and ran/routed them. I ran out of wiring loom keepers so you don't see all of that in place but its all done. Cables and harness routed, holes drilled for rivets, etc... I only have to drop in the cable sand pop rivet the keepers in place.
I have taken out about 35 lbs of weight so another ballast brick is going in behind the other two, just ahead of the cross member.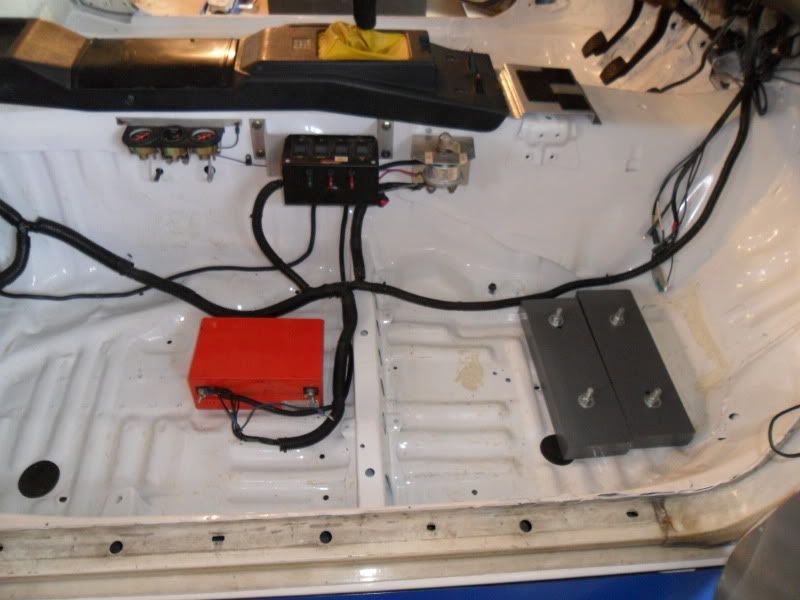 -Steve