In Stock, Ready to Ship!
UPDATE 11/11/15:
Parts are done, just need to be anodized. Brake lines / cables are on the way. Should be no more than two weeks out at this point. Hopefully less. More details in the rest of the thread, but this is a quite different kit than the one I originally described in this post. Four piston Wilwood calipers front and rear, with a separate mechanical parking brake caliper.
Regular prices on the complete kits will be $820 with the parking brake setup, or $700 without. But, like I said originally, in lieu of a "group buy" I will be doing a special introductory price on these, $100 off of the above prices.
So here's the deal. I have 9 kits worth of parts. The special prices will be valid until the parts are ready to ship, or those 9 kits are sold, whichever comes first. Order on my website at
http://wilhelmraceworks.com/lightweight-big-brakes
One caveat on this first run of parts. There is one small area of casting line on the rear knuckles that may need to be ground or filed down just slightly to clear the caliper brackets. It's a minor issue that should take no more than a few minutes with a file, or a few seconds with a dremel or angle grinder, but I don't want anyone to be surprised.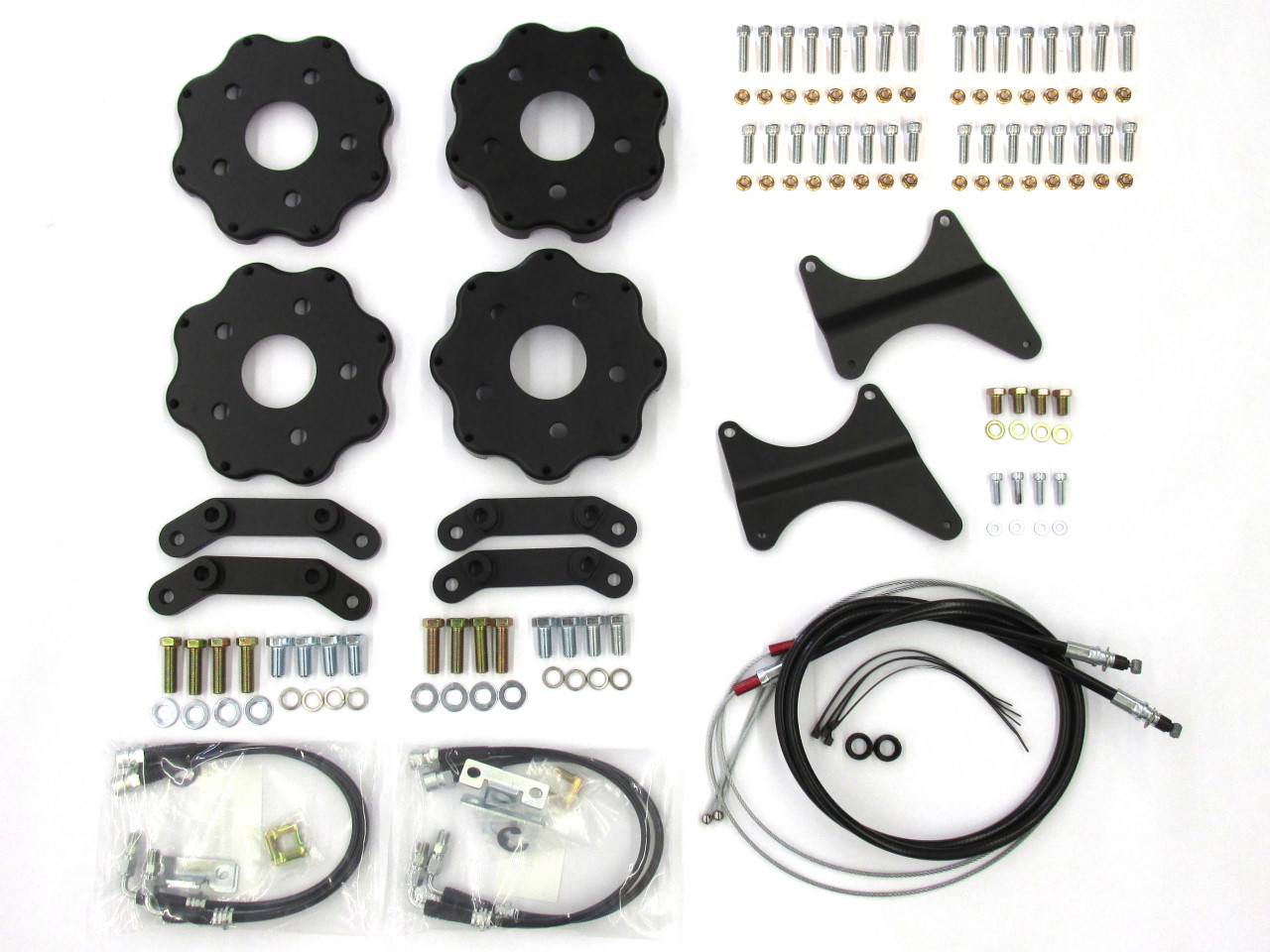 **************************************************
For years I have wanted to convert my Supra / RX8 rotor based BBK to a two-piece rotor setup to drop some weight, but always found them far to cost prohibitive. $225 rotors?? No thank you!
So I decided to downsize slightly. By dropping to a 12.19" rotor (vs the 12.72" Supra / RX8 rotors) you get into the world of circle track racing, and the parts get cheap. Rotors as low ~$50 each.
Rotors are 1.25" thick in the front, .81" thick in the rear, 8x7.00" bolt pattern.
Rotor hats are custom made, specifically designed for this application. If one wanted to spend the money on the slightly larger rotors, you could even use these hats to replicate a Supra / RX8 sized rotor to use in an existing kit. The hats will be available separately. Mine are a little more heavily scalloped, and end up weighing slightly less than the Wilwoods.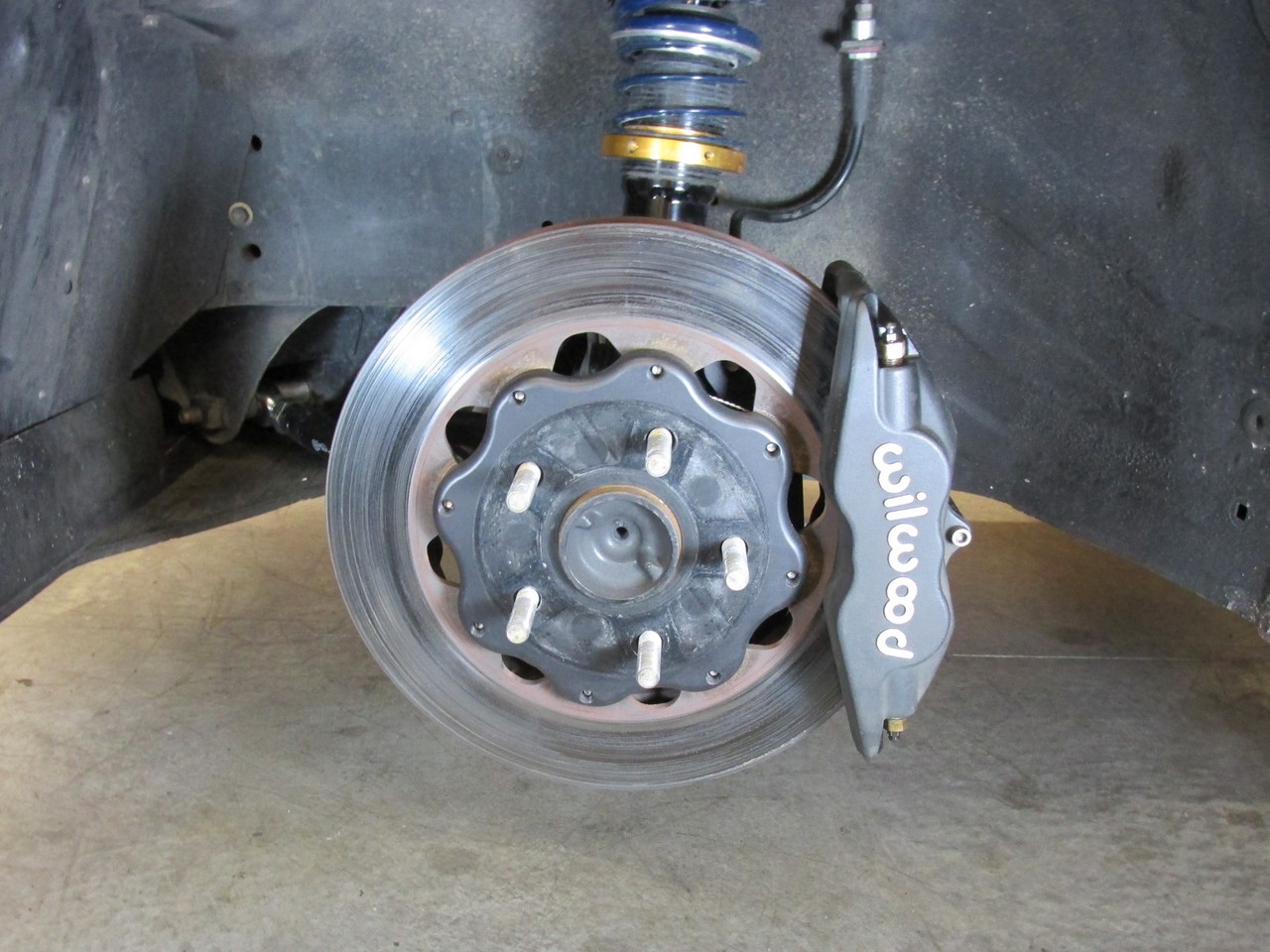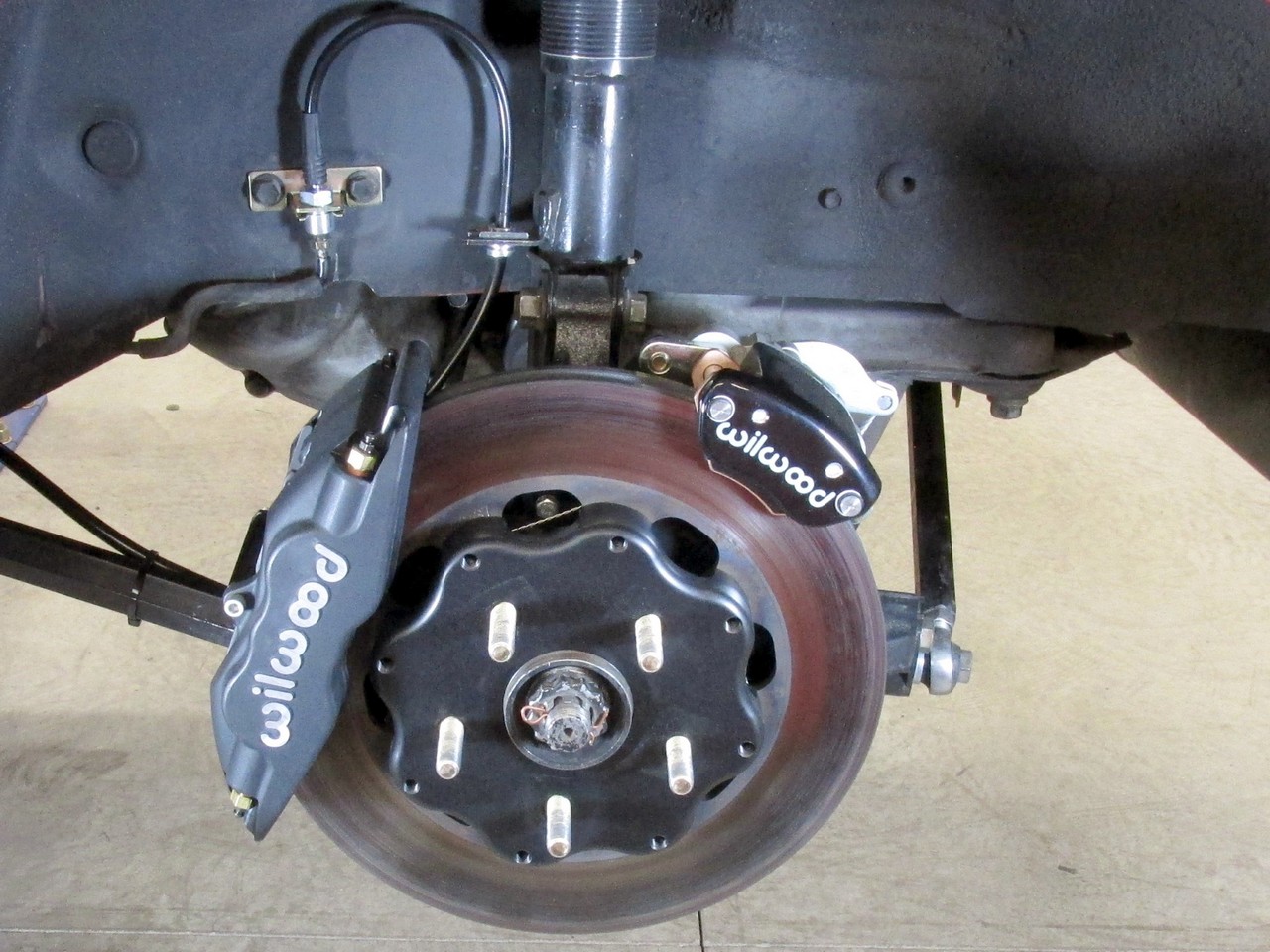 Depending on which rotors you chose, weight reduction compared to the Supra / RX8 based setup is 7-8lb
per corner
. That's ~30lb of rotating / unsprung weight off of the car. The rotors are actually about 3-3.5lb per corner lighter than stock 93+ turbo rotors. If you can find an easier way to drop that kind of weight (aside from the *really* easy stuff), I want to hear about it!
My kit consists of:
-Aluminum brackets to mount Wilwood FSL calipers front and rear.
-Aluminum brackets for Wilwood MC4 mechanical parking brake calipers
-Aluminum rotor hats all around
-Brake lines for the front and rear
-All necessary hardware including drilled head bolts for attaching the rotors to the hats. (Safety wire STRONGLY recommended)
As with everything else I make, all of my custom parts are made in the USA!
The hats and brackets where designed / analyzed for 1.4g deceleration, with the goal being no stresses greater than the 500 million cycle fatigue strength of aluminum. I ended up with a safety factor of about 2x on that fatigue strength.
You will need to purchase rotors, calipers, and pads of your choice. Suggested part numbers can be found on my website.