Discussion Starter
•
#1
•
Ok seems i've got a higher hand than the house! There's no V12 section so i'll stick it here for now.
We are using the BMW V12 5.0ltr and a 2010 Audi manual transmission to build a V12 Mr2, the engine will be mounted inline (north/south) and without stretching the chassis, although it will mean a lot of chassis altering.
The engine we are using for all of the mock up is a junker, not sure if we will end up using it or not, but it will do for now to get everything fabbed up.
The V12 has landed so let the games begin! We got to work sorting some fundamentals of the swap, now ignore the grot on this engine, we aren't bothered about that for the time being, this engine is being used as a test mule to make everything from. When the time comes for it to run we will strip it and rebuild it, but until then it only has to be dimensionally right.
First issue we found was the throttle bodies were facing the wrong way, well wrong for an Mr2 engine bay, so luckily for us we found that BMW have made the plenums symmetrical, not only that but they have unboltable ends, meaning you can bolt the throttle bodies on the other end of the plenum and the cover plates on the throttle end.... how cool is that? So we will have that Lambo'esque twin air filters shooting rearwards in the engine bay.
Here's the blanking plates fitted to the normally throttled end...
Here you can see the Tb fitted to the normally blanked end (yellow)... tp fit the other side i need to move the oil filler spout, no biggy.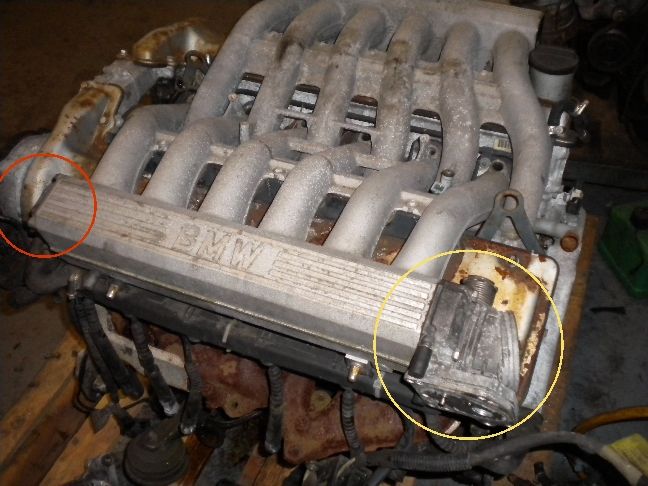 Work then began on making this leviathan shorter, it's too long at the moment, much as i like sitting close to the windscreen i'd prefer not to have my nose squashed against it. This meant ditching the distributors, a good 2 inches saved here..... i will be using coilpacks instead.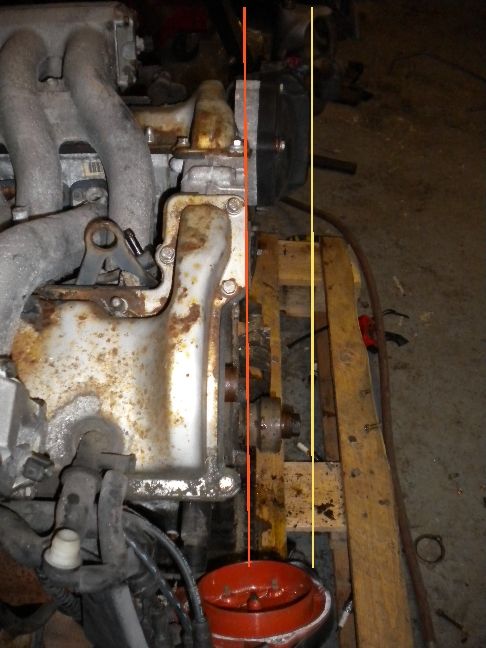 We aren't bothered about how far forward the crank pulley sits, that's in the tunnel so it can please itself.
Lastly we will need to make blanking plates for the distributor holes...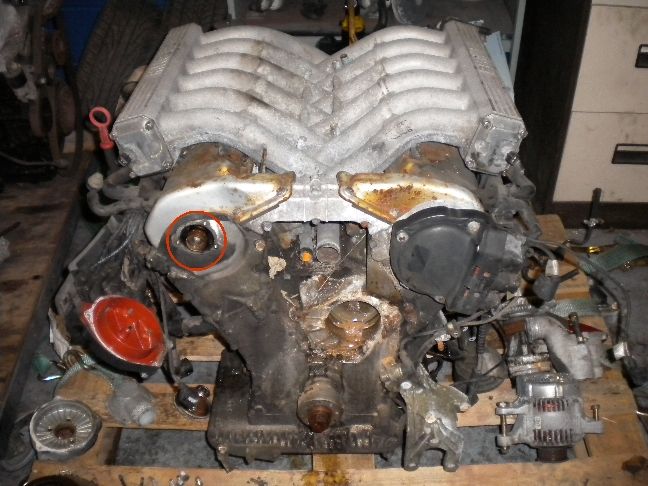 I've also go a plan to ditch the water pump and run an electric remote one.