Now that I actually have the motor, I decided to start a new thread to document the swap. Picked it up on Tuesday using my tiny tire trailer towed behind my wife's Subaru.
Got it cleaned up and on the engine stand, and here it is: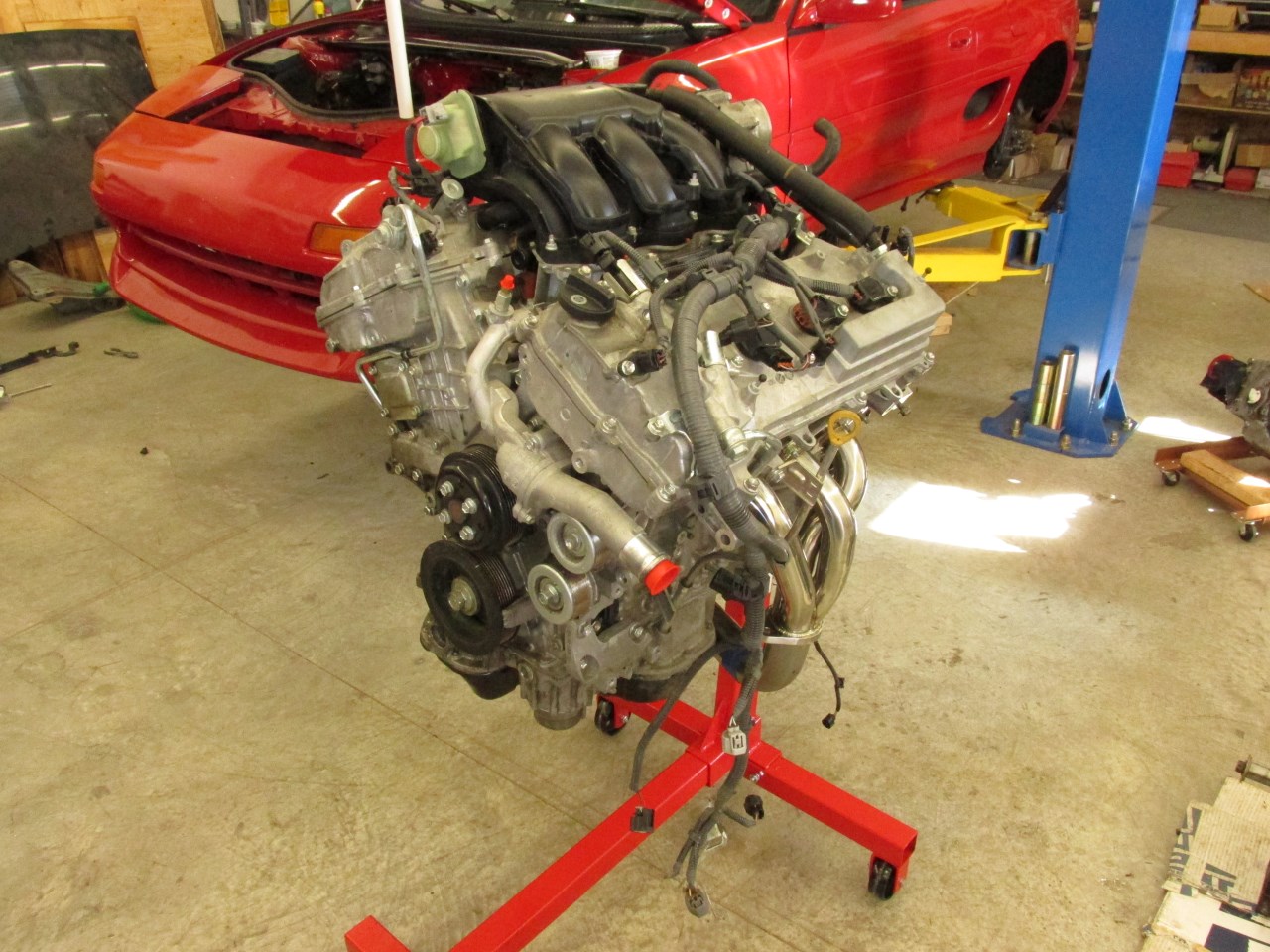 Got the grinding done to mate the engine and transmission.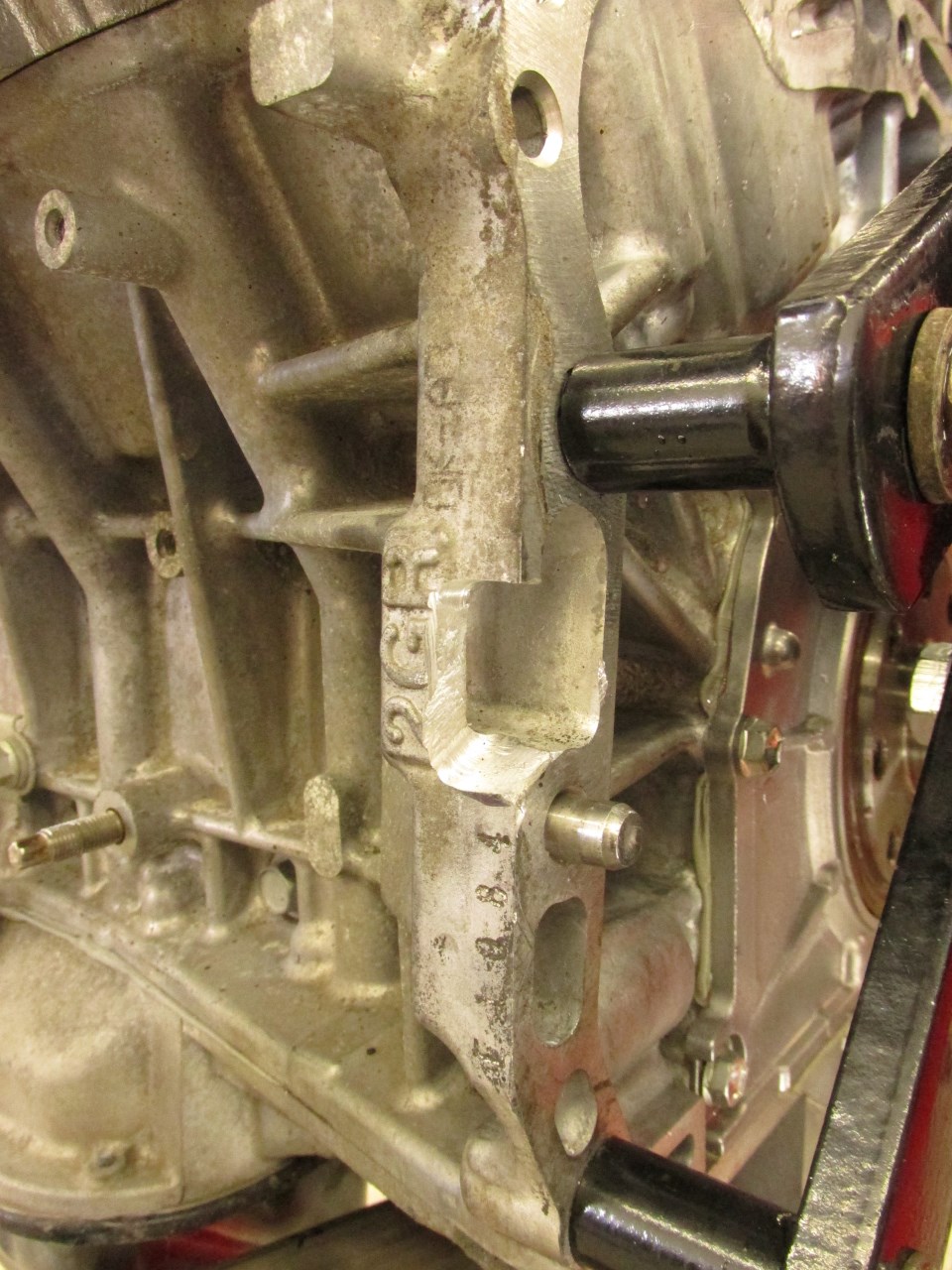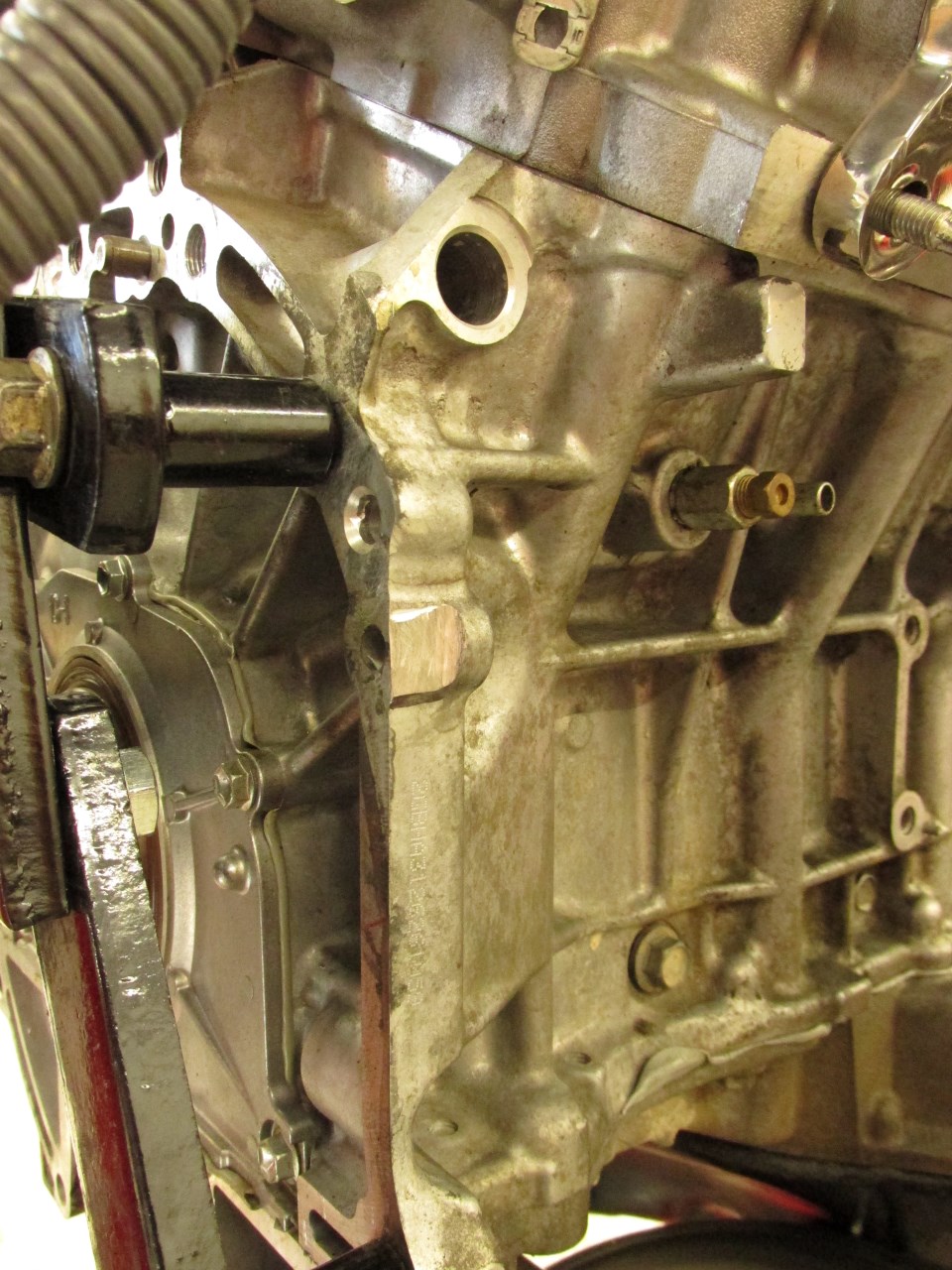 And started mocking up my Y-pipe.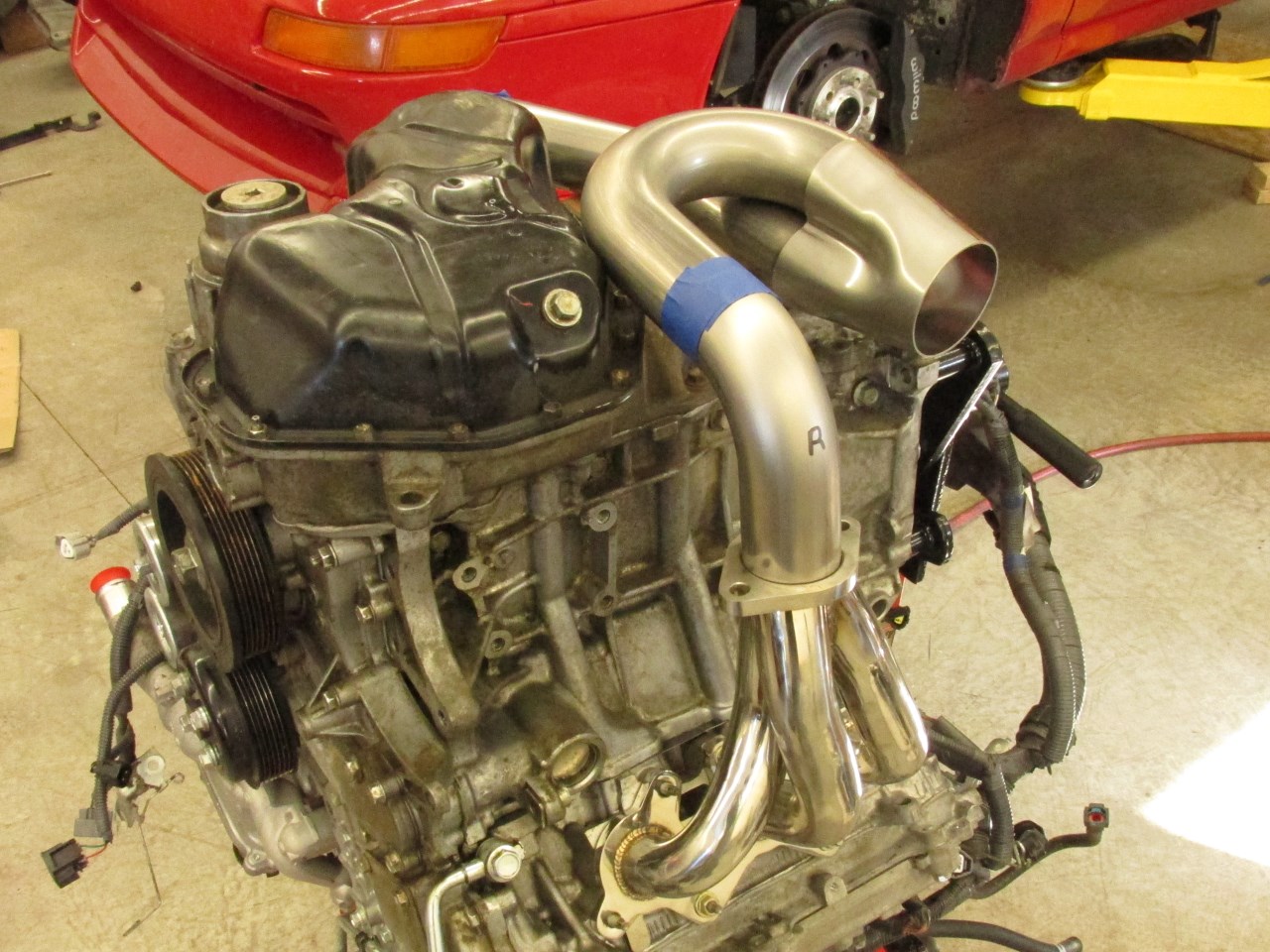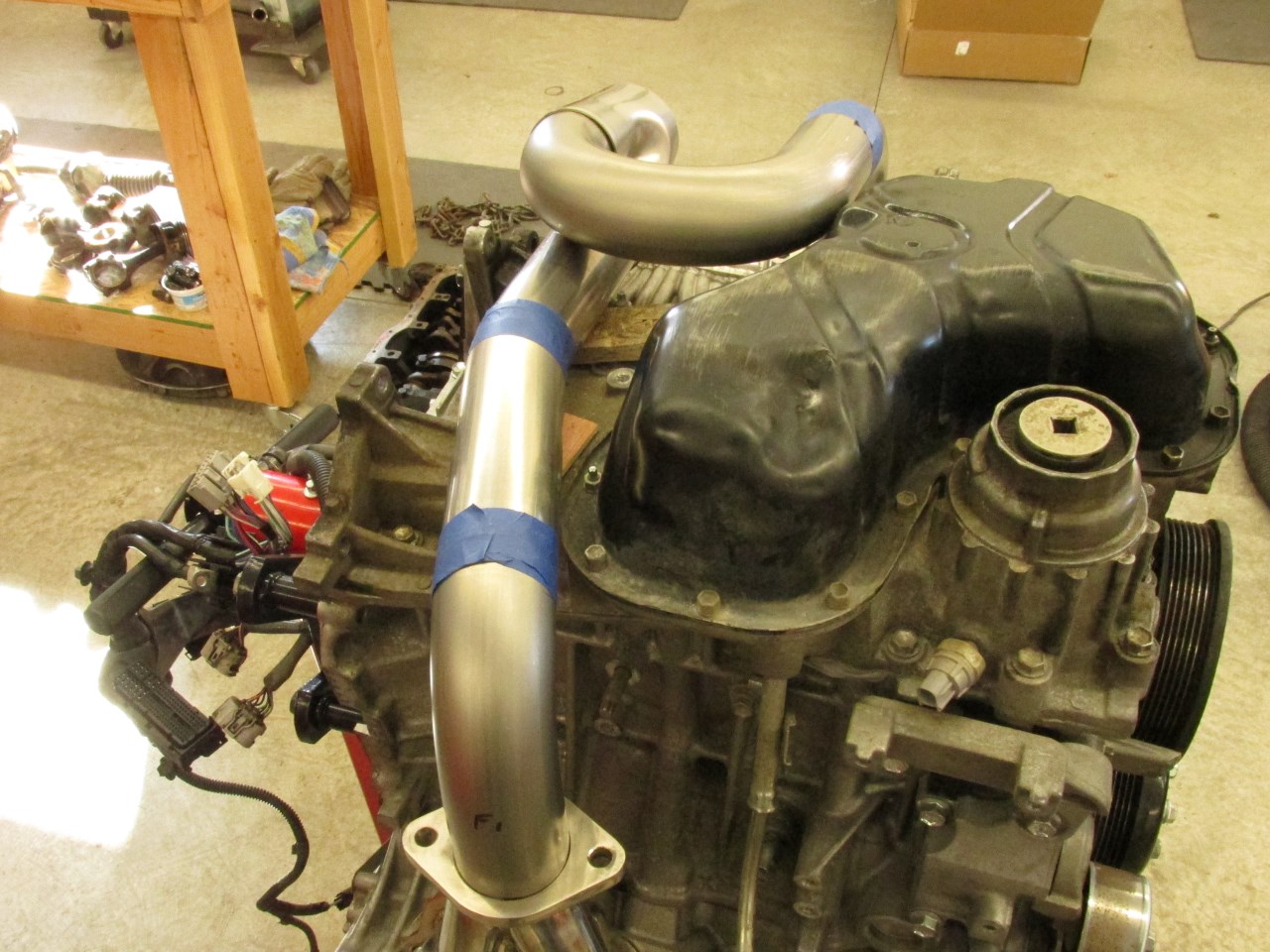 No welding done to it yet, but I think it's almost ready. I had initially planned on putting flex sections in each of the secondary pipes, similar to Ben's design. But the flex pipes that I got from MandrelBends.com neck down pretty significantly (1-7/8 actual ID), so I am thinking of just doing one flex after the merge. Or am I just setting myself up for failure this way? Thermal expansion causing cracking is my main concern.
I also moved the merge and the 180 rearward a little, and by my calculations I am about 1/3" from equal length. No idea if the lengths are ideal in any way (about 18.5"), but at least they are the same.
You also may notice that the Y-pipe flanges are not present, yet it is holding itself in place. I am designing it so that the pipe will protrude through the flange and gasket and into the header flange by 1/8" or so. This way the alignment is guaranteed to be perfect when it is installed.