Finally got started on a project I have been wanting to tackle for quite some time now. A pictures worth a thousand words... so: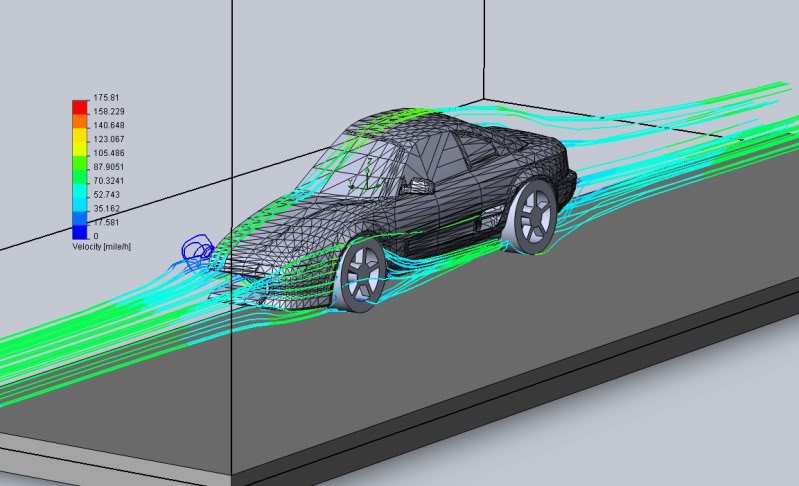 The model has a few things I need to add before it will really be ready to start testing, but its pretty close. My knowledge of flow works and aerodynamics however, need a lot of work
. If anyone wants to see specific types of data or specific configurations tested just let me know and I will try to oblige. My goal is to throw some data out there and let the community analyses it, since in this field I think I would have as good of a chance at getting it wrong as right
Before anyone asks, no I didn't model it from scratch, it started as a Google Sketch Up model that I downloaded from their library and modified. I did spend about a day getting it into a solidworks friendly format, and another half day or so adding internal details.