Hello
I posted a gen3 swap thread + mini build over in the show and shine and figured I'd keep posting as I know a lot of folks are always looking for qualified paint people:
http://www.mr2oc.com/showthread.php?t=549793
Ancient member coming back to see whats up and share a story. I've been out of mr2s for about 5 years now but I still enjoy stopping by and helping when I can and reading about the advances that are still happening in this healthy community I do miss it over here. This forum is one of the better ones I've ever been a part of :thumbup
At the beginning of this year I posted my FD RX7 for sale I let it run for about 3 months and had the thread closed after deciding to keep it. You can see the original sale pics here if you're interested:
http://www.norotors.com/index.php?topic=70.msg253065#msg253065
The quick story I want to share is a piece originally from my build thread which is normally available here:
http://www.norotors.com/index.php?topic=70.0
My situation stems from a failed paint job I waited 7 months for beginning in August 2011. The failure will be evident in the following pics showing the repairs that had to be made after a true pro took over the job. I'm not here to badmouth a shop but rather give some props to the man that's helping undo my disaster. My secondary motive is to give some hope to the folks living in the south / southeast. Living in sticks Mississippi I can tell you it gets depressing trying to find truly gifted craftsmen in the area. I just wanted to show the neighboring folks what's possible if you can get connected with the right person. I will be updating this thread as my car gets wrapped up. If anyone wants my painters info, please feel free to PM me.
Without further ado:
-------------------
July 16, 2014, 09:16:12 AM
On Monday I loaded up the RX7 and took a trip to hand it over to my new painter.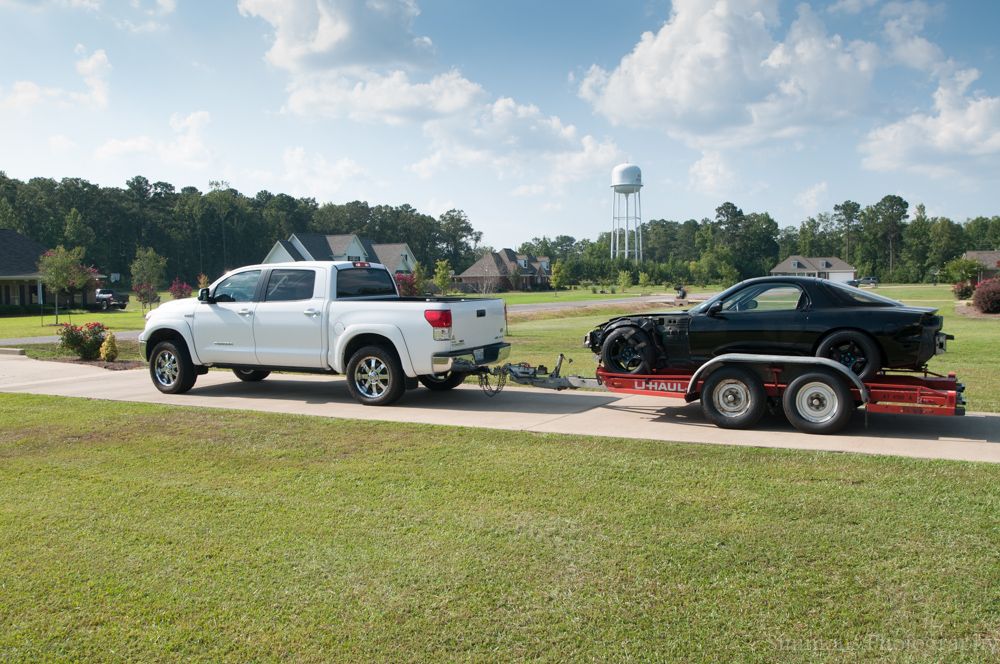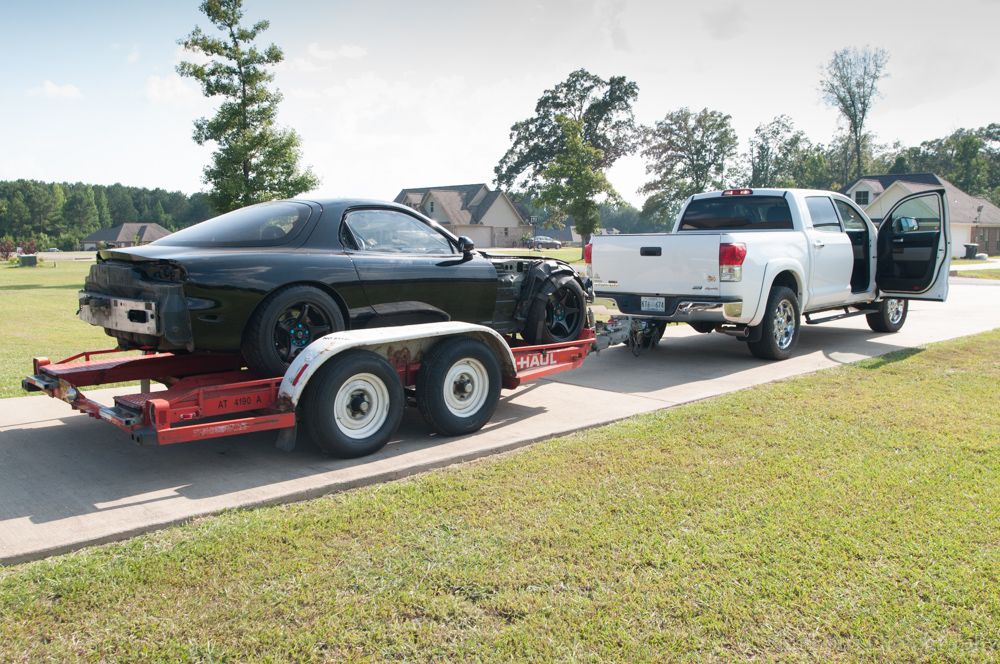 The new painter is a friend of mine I met when I sold him my brother's 3SGTE longblock. 2 years ago he stopped by my house to pickup the longblock and looked my rx7 over. At the time I didn't know he was quite a talented painter but I soon found out he was the real article. After reading up on his mr2's restoration which is on this forum, in this section, under the sticky "so i bought a damaged car", I was sold:
http://www.mr2oc.com/showthread.php?t=440169
I actually had him lined up to paint the car around Christmas 2013, but had to back out when I changed my goals and put the car up for sale. Luckily there were no bridges burned and he agreed to take on the project this year.
I drove the RX7 down to Jackson on Monday and spent some time going over all the details of the job. His theory on what happened to my paint in 2011's paint job was that the painter hit the car with really 'wet' (I.E., solvent heavy) paint which dissolved some of the (many) coats of paint below it which rippled when drying. I believe that's exactly what happened.
The plan right now is to strip everything down to the metal and repaint the car from scratch.
As I headed home I got a string of txt messages showing progress already being made: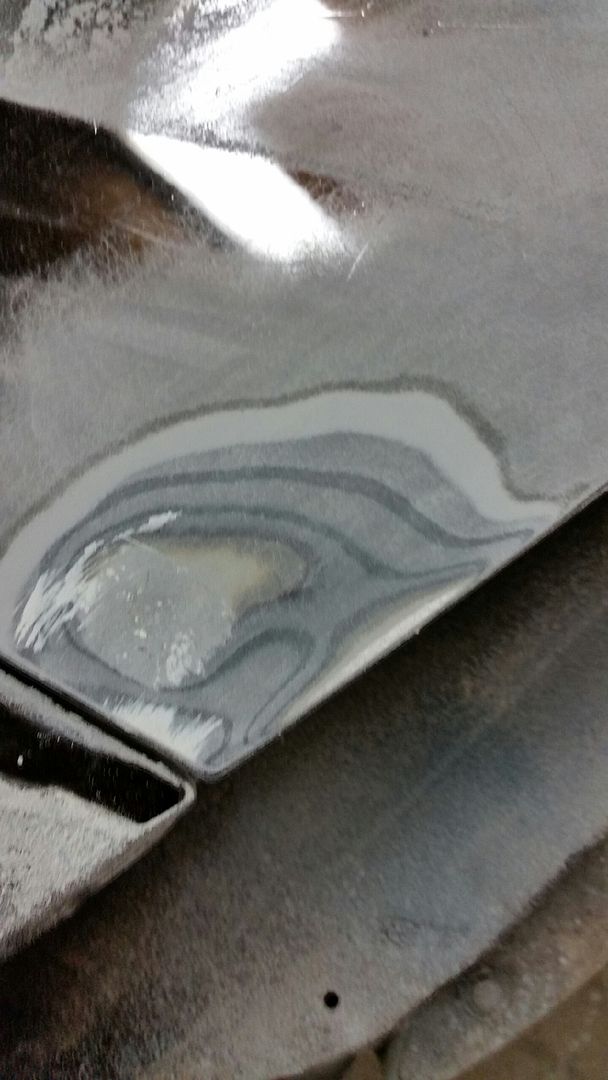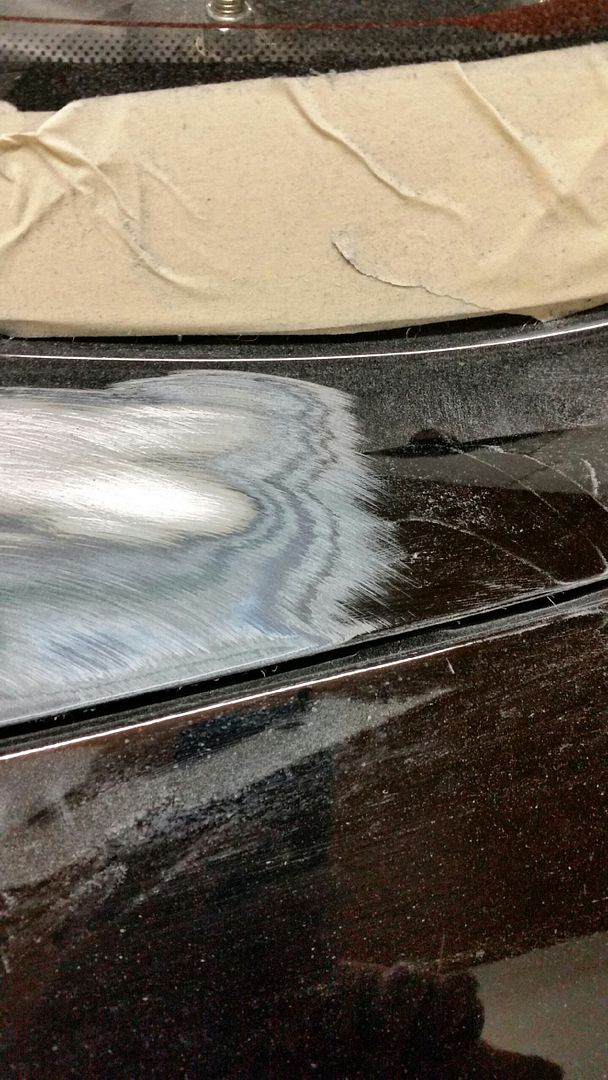 From the hatch. John said it had 5 independent coats of paint in some places!!!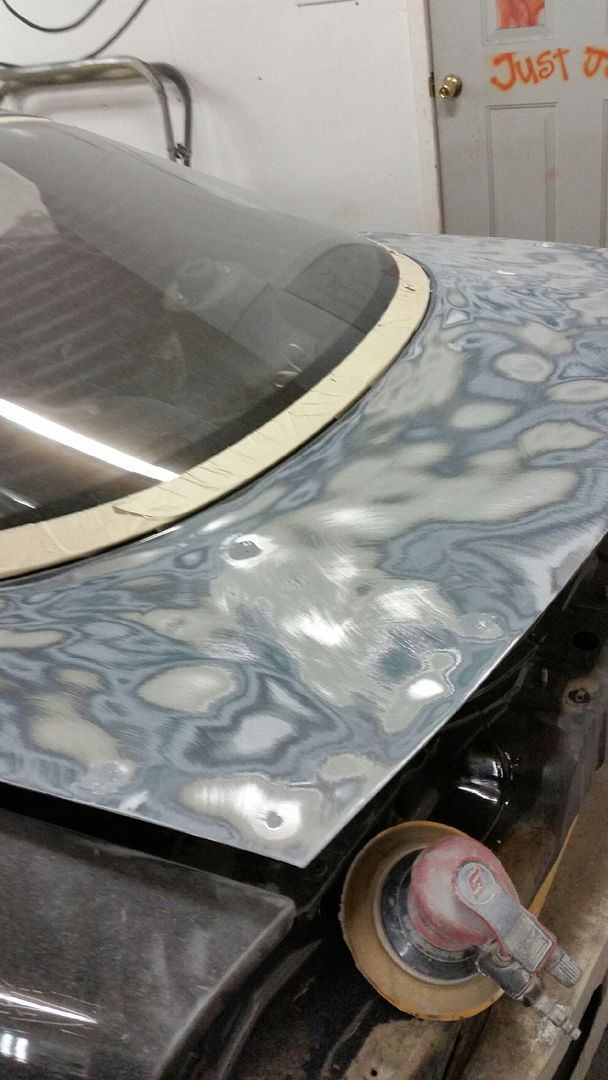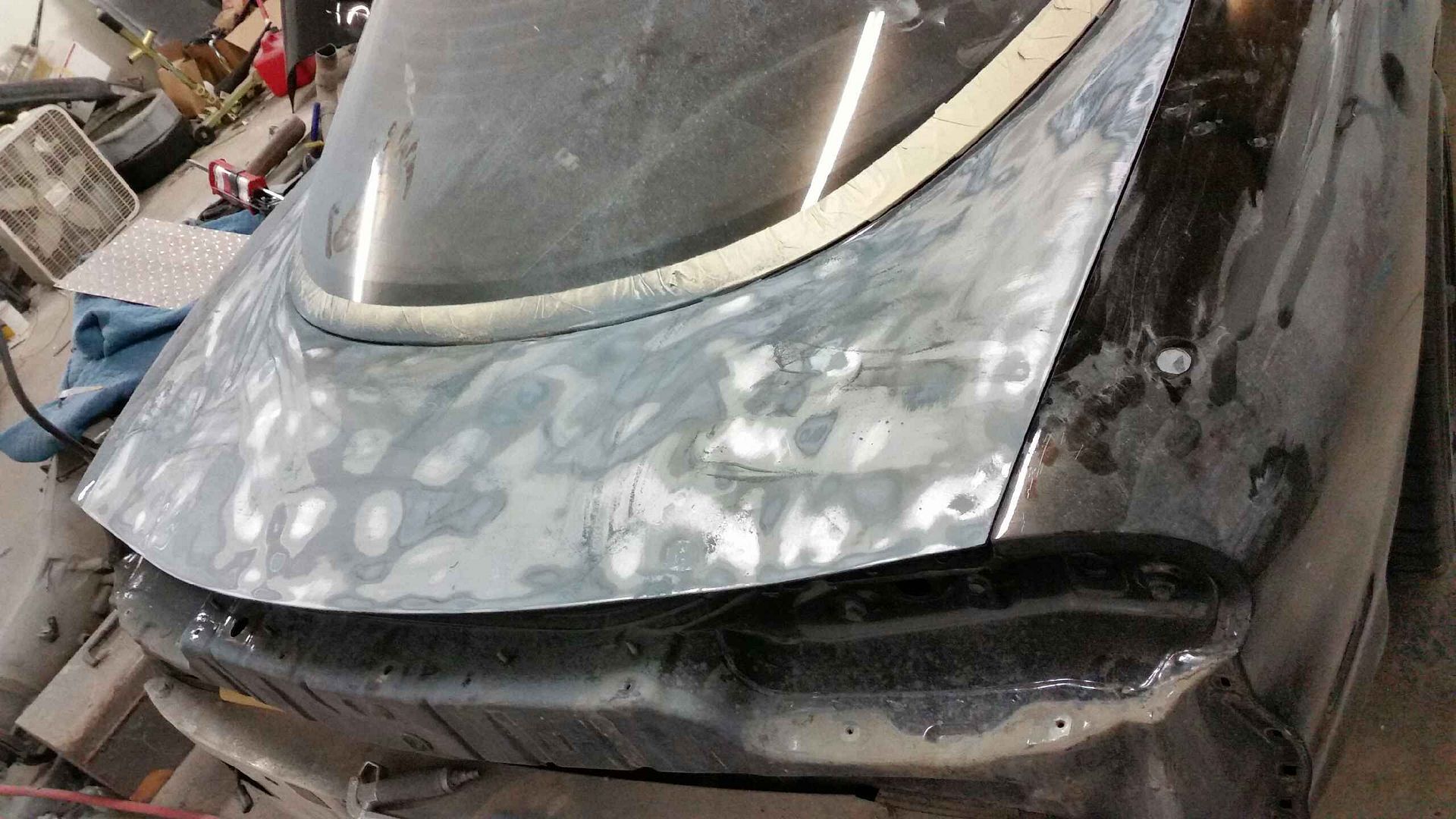 More of the hatch getting stripped
Yesterday's (Tuesday's) progress: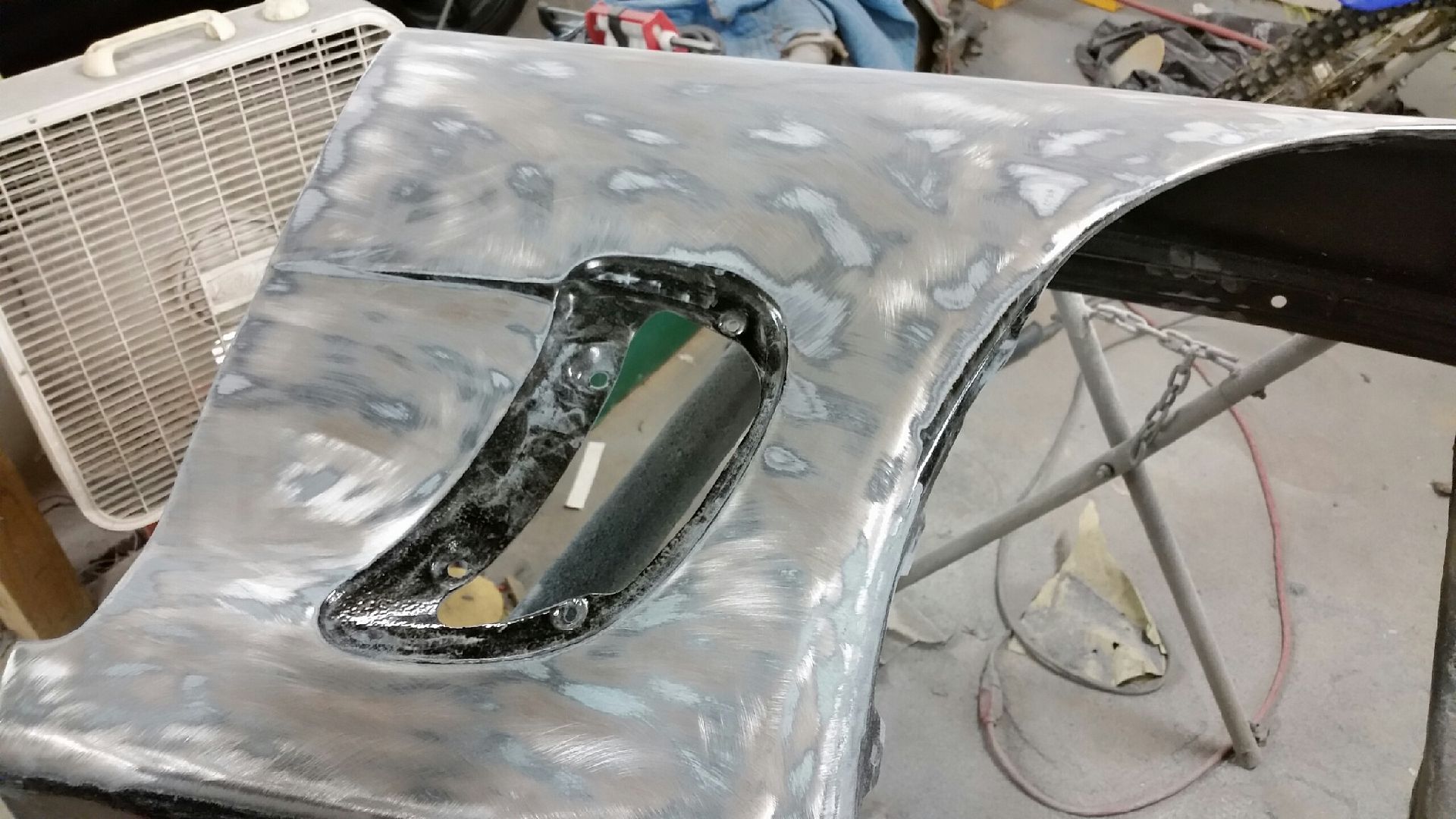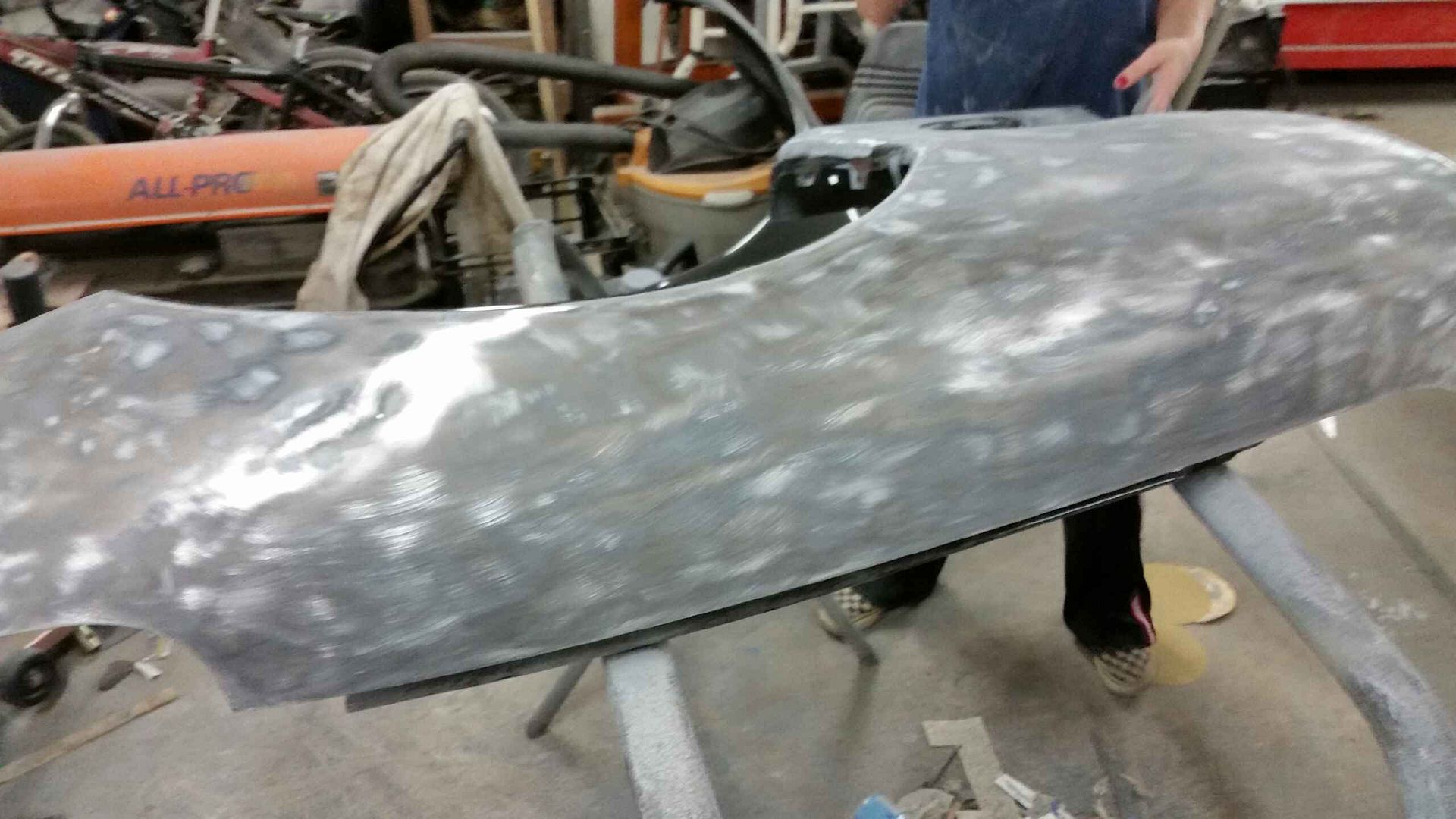 John said the fender's weren't that bad. They only had 2 coats of paint on them.