For a while now I have been working on building my own shock dyno so that I can take a more technical approach to the adjuster knob(s) on my shocks, rather than just guessing
. I finally finished it a few days ago and have been playing with one of the Koni 8611's that will (eventually) be going on my car.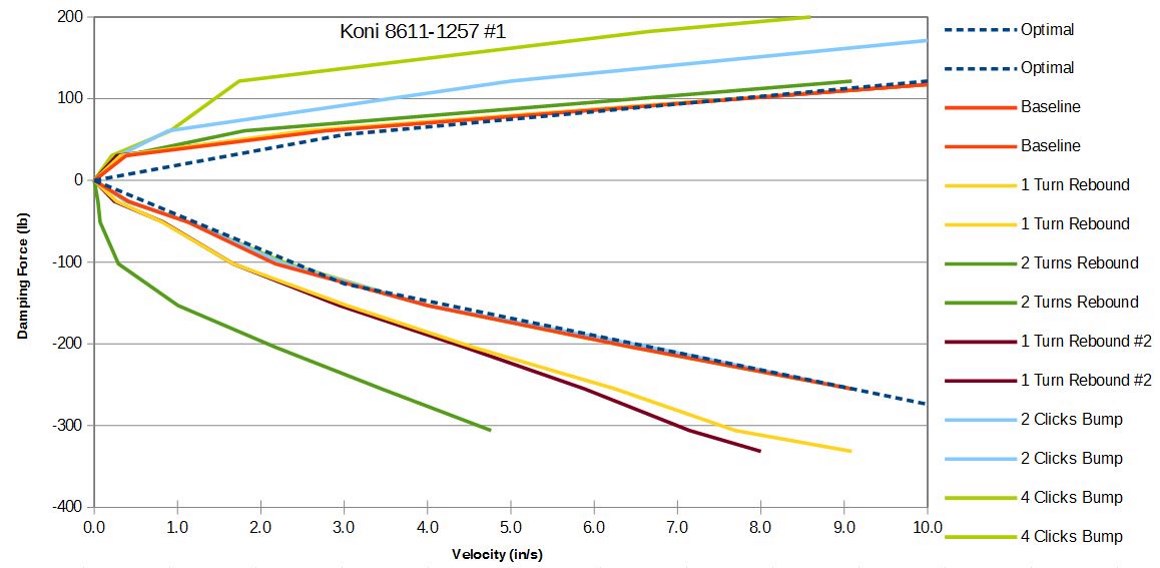 The "Optimal" curves are for the front of an MR2 (roughly 500lb per corner) with 400lb springs, and were generated using the equations found here:
http://www.optimumg.com/docs/Springs&Dampers_Tech_Tip_4.pdf
, with a damping ratio of .65 and a high/low split point of 3in/s.
Based on this, I would say that 400lb is about the
minimum
front spring rate that would be appropriate with these shocks, although one could argue that the sway bar should be at least partially factored into the shock valving calculation.
Each curve is shown in the key twice since I have to plot compression and rebound separately.
The baseline curve is with both compression and rebound set to full soft.
1 and 2 turns rebound are, as you would guess, that many turns stiffer. Notice that the compression damping curves are barely visible, they overlay on the baseline curve so well. VERY little cross talk on the adjusters!
1 turn rebound #2 was when I went backwards from 2 turns down to 1 turn. As you can see, it overlays very closely on the original 1 turn graph.
2 and 4 clicks bump are, again as you would guess, that many clicks increased. There are 11 clicks (12 steps) total in bump, although I cannot imagine using more than 2 or three of them. 2 clicks would be about optimal for an 800lb front spring! Again notice that the rebound graphs for these two overlay almost perfectly with the original baseline rebound graph.
_______________________________________________
The dyno I built is nothing particularly innovative, just your basic pneumatic shock dyno.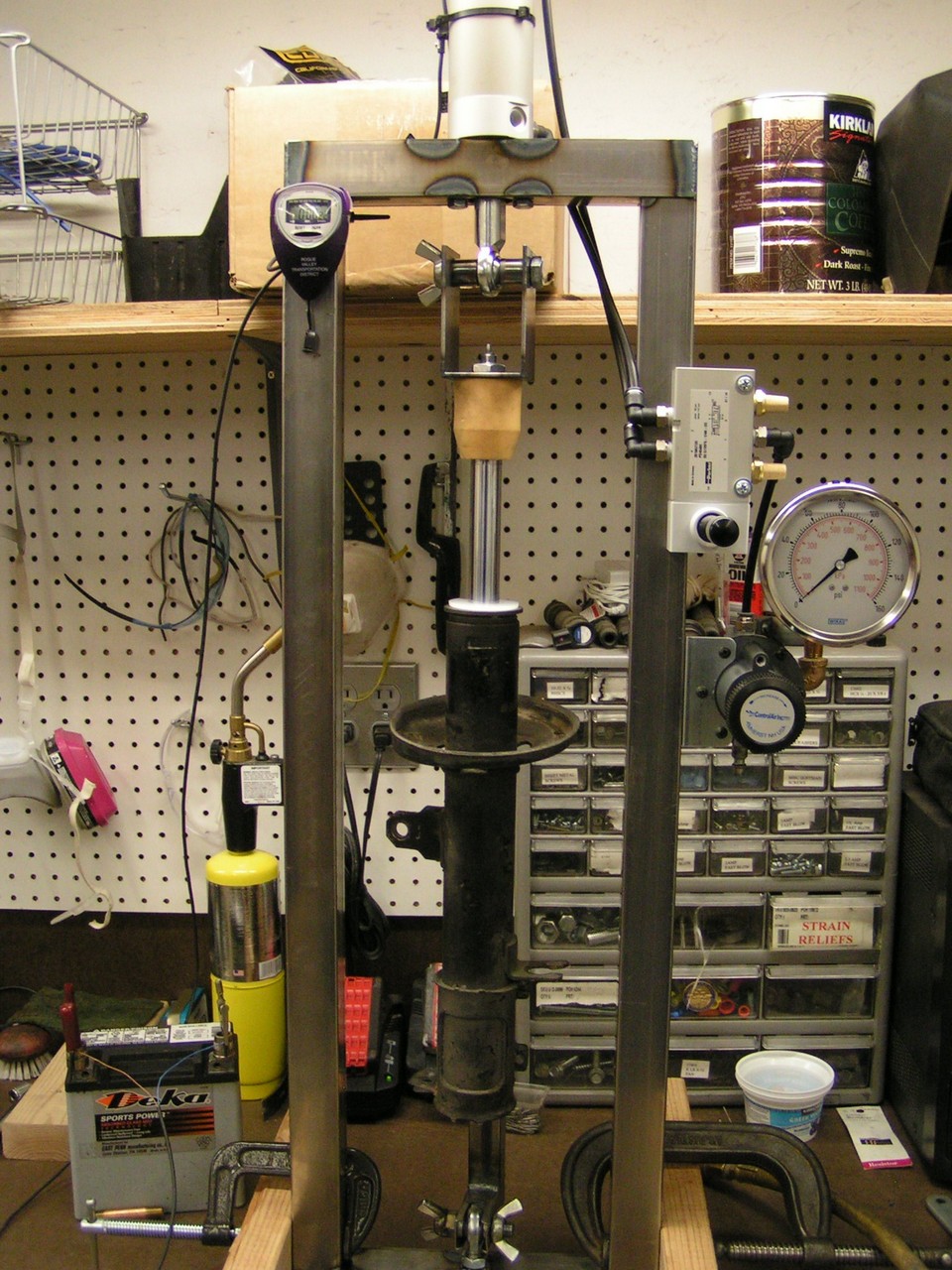 Apply a known force to the shock and time how long it takes to travel a known distance and you can easily compute force vs velocity. Varying the pressure changes the force, and the resultant velocity. I did however take some steps to make it as accurate and repeatable as possible by using a high quality regulator and gauge. I typically run two cycles up/down at each pressure, and it is not uncommon to get two back to back times that are the same to within 1/100th of a second.