Discussion Starter
•
#1
•
Well my first attempt at a write up, hope someone can find it useful .
The piece we will be removing today is the the section that attaches to the trunk lid.
There are a total of 8 fasteners that have to be removed (2 Philips head screws & 6 10mil screws)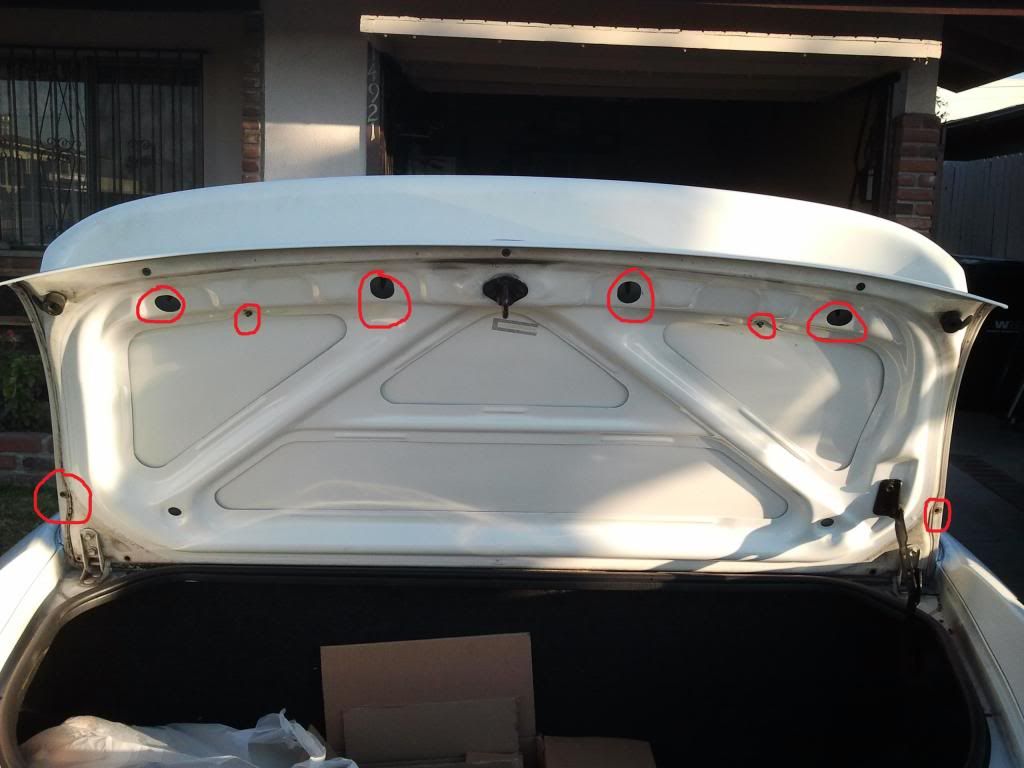 First, Start by removing the 2 screws (1 on each side) located closest to the hinges of the trunk lid. As you can see mine is pretty rusty but just get some form of penetrating fluid (WD-40) and it should be no problem.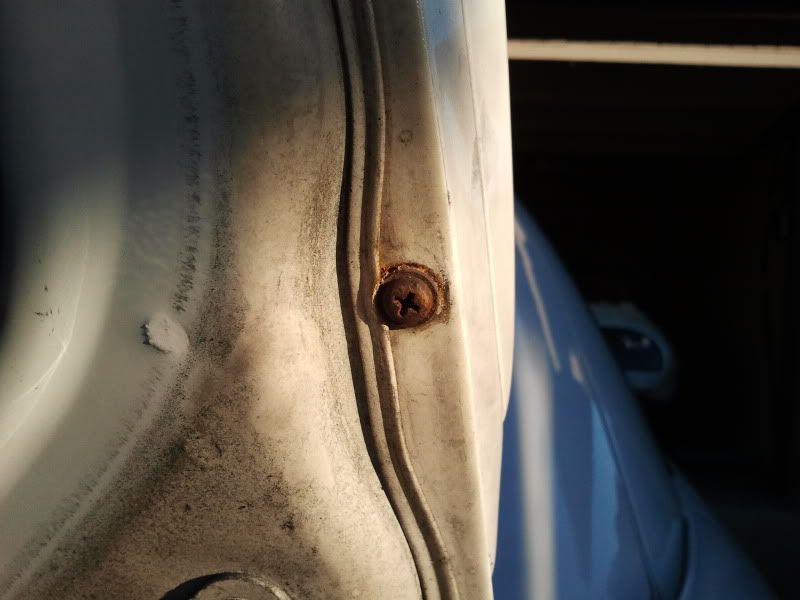 With those removed you can now work your way down the spoiler. Remove the 2 (1 on each side) 10mil plastic covers. They look like this.
Once those are removed you will notice that the bottom of the trunk lid has 4 holes at the edge of it. Look into those holes and you will notice some studs and a 10 mil fastener there. Remove the fasteners from the studs.