Discussion Starter
·
#1
·
Thanks goes out to tksmr2 for shipping me an extra power window relay and switch he had so I could figure out how to do this, as I don't have an MR2. It's rather easy to pull this all off, you won't need much and it will only cost you a couple of dollars. Let's get started!
Supplies:
- Sidecutters (wire cutters)
- Soldering iron
- Solder
- 3 diodes (1N4004 is what I used)
- Exacto-knife (or similar)
Let's start with the switch, how you go about doing this is up to you, but be careful if you decide to disassemble the switch to do it, there is 3 little tiny springs inside and little pieces of plastic, you do not want to lose. Luckily I had extras from a spare Celica switch I had lying around. Basically you want to change it from looking like this: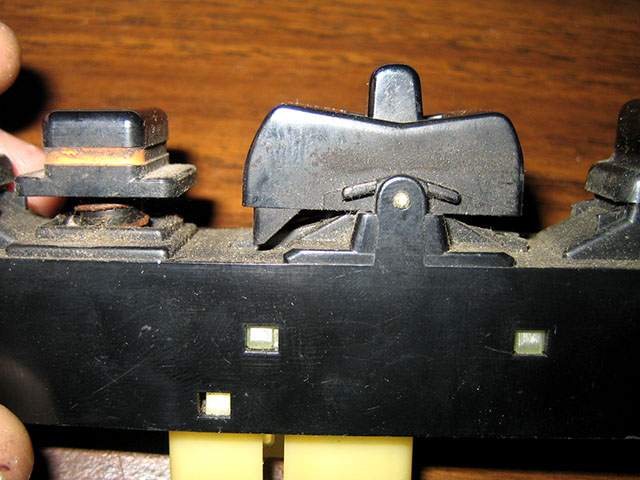 To looking like this: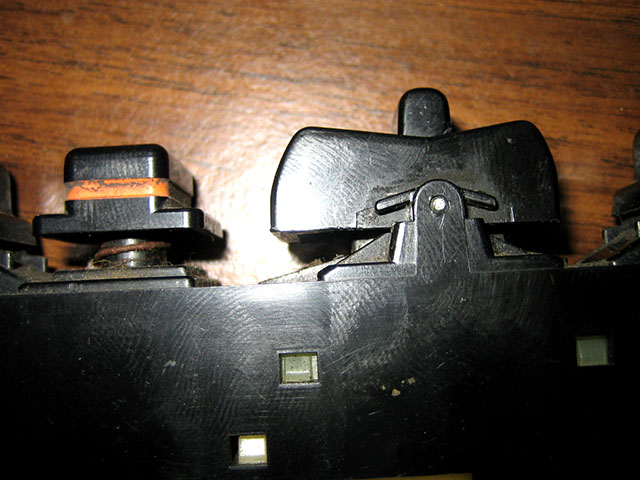 That's all there is to modifying the switch, I was surprised it was this simple, as modifying the AE86 switch is much harder, and takes much more effort.
Now, moving onto the slightly harder, but not too bad part, modifying the power window relay to support the auto up function.
Pop open the relay (not hard, you can use your fingers):