This is what you are trying to get to. The barely-visible yellow wingnut looking thing is the SC dipstick.
1. Undo the bolts holding the brake booster hose bracket and the VSV bracket, and disconnect the coolant overflow hose and move it out of the way. This should give you enough room to (barely) fit your hand down in there to remove the SC dipstick. This will let the oil drain out the bottom easier.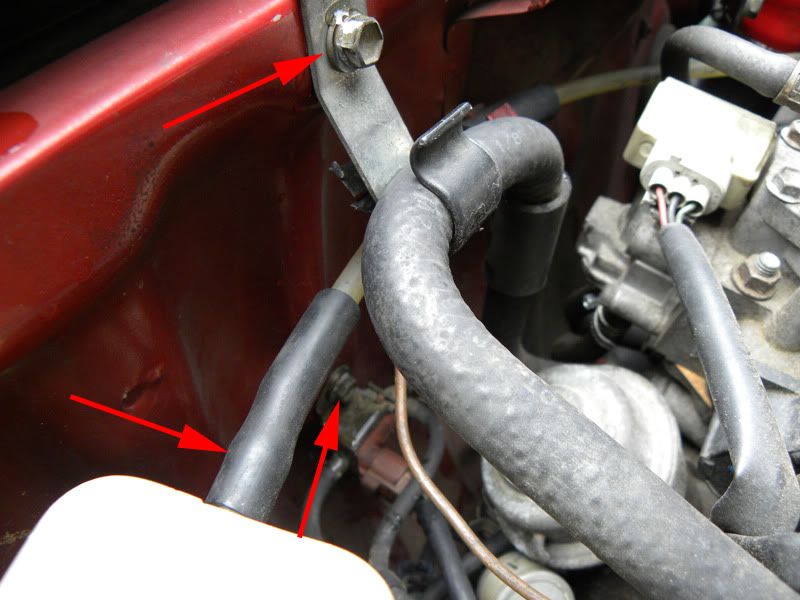 2. Remove the SC dipstick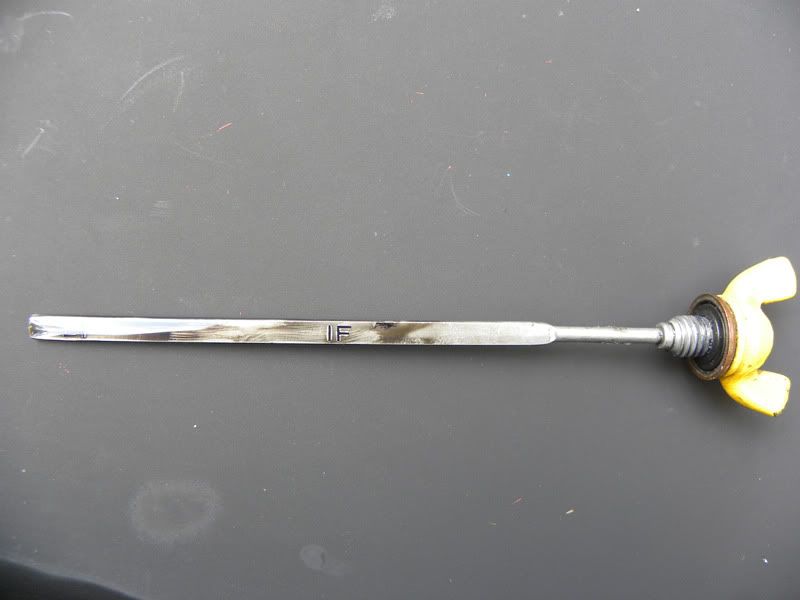 3. Jack up the back end of the car. Make sure to put bricks at the front wheels so the car doesn?t roll away, and to use jack stands to hold the car securely.
4. Locate the 17mm SC oil drain bolt, on the back of the SC, just above the passenger-side axle.
Using some extensions and a u-joint makes it easier to get to.