Board Name:
20bNA
Location:
Chicago
Means of Contact:
[email protected]
Description:
503e ITB setup
Price:
$2,200
All,
First off, I would like to introduce myself. My name is Charlie and I'm an FD owner over on RX7club.com. I have several good friends in the Toyota community and all of them have told me these are extraordinarily rare and next to impossible to own. I came across them years ago from a JDM importer in California. I was going to use them on my engine build, at the time I was going to be a track-ready 4 rotor, but never got around to using them. Fast forwarding to today, I no longer have any plans for them! I changed directions with the car and currently in the process of building a 20b NA setup for road racing. 3 rotors = 3 ITB's, no need for 4.
Anyways, here is some information on the engine in case some weren't familiar with it.
Toyota 503E.
The most famous and successful Toyota Race engine- the 503E was used in Toyota's Triumphant Championship seasons in IMSA GTO / GTP, Pikes Peak, Le Mans, and in the mid-90s Japan Touring Cup Championship. It is important to note that the 16 valve cylinder head layout from the 152E engine and the T block crankshaft saddle design were used as design base for this ultimate Toyota 4 cylinder Turbocharged race engine. The 503E represented the most powerful 4 cylinders in competition history developing over 1000HP in qualifying tune, 800HP for sprint races, and 600 for endurance events.
The ITB's are cast MAGNESIUM and EXTREMELY light. They each have 2 injector bungs, and measure approximately 50mm's in diameter. This set is COMPLETE and ready to be used!
Be one of the few to own a rare, PIKES PEAK, 503e ITB' setup for your Toyota.
I am a verified Paypal member with 100+ transactions. I also have a spotless reputation on RX7club.com. This is not a SCAM - It's real.
Im not exactly sure on how to price these. However, after doing alot of research I feel like this is a fair starting price considering the history behind the engine and the brand. I would like to start these off at
$2,200 OBO shipped with insurance
anywhere in the United States. If you are international please PM to discuss shipping arrangements.
Thanks,
Charlie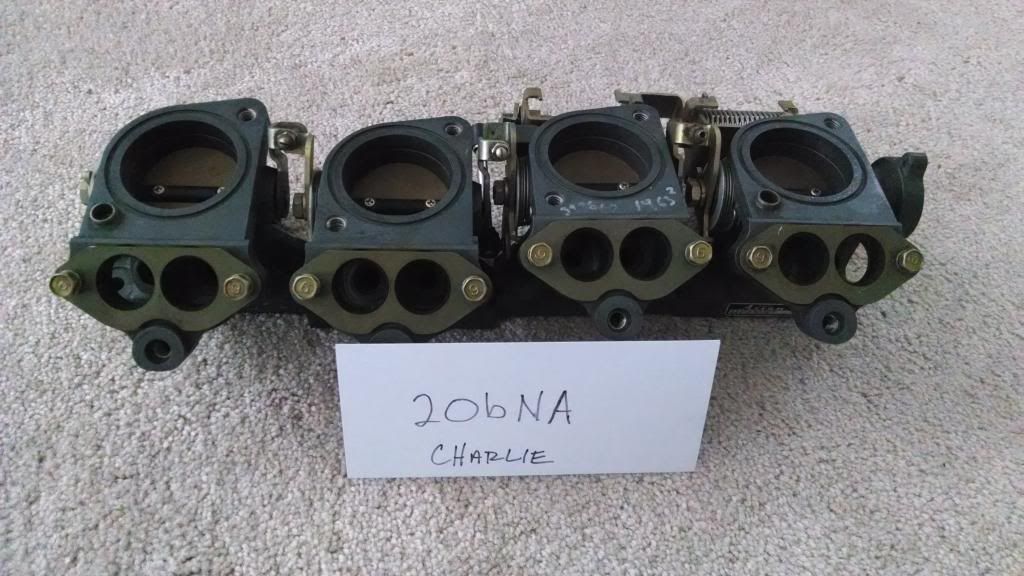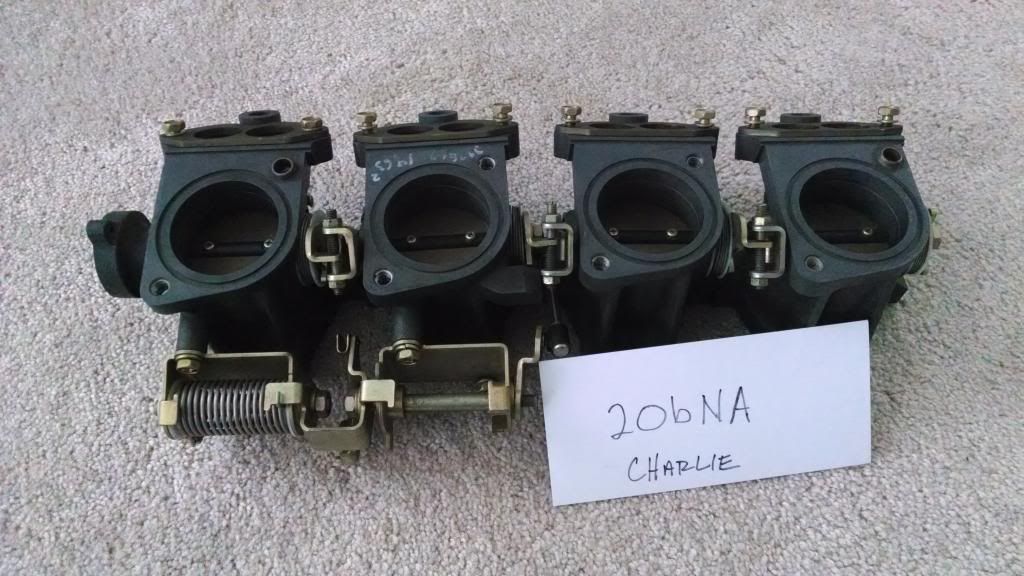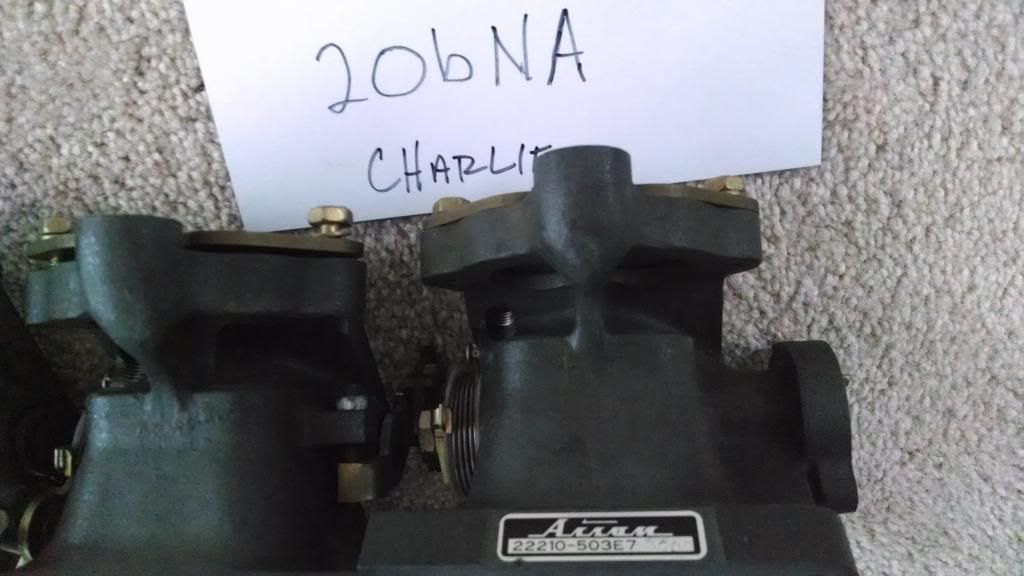 Pics of the throttle bodies on a engine I found on google.