FS: 1992 MR2 with 3SGTE swap *NEW PICS
Hi all,
I am looking to sell my 1992 MR2 with a 3SGTE swap. As I recently moved from Ottawa to Montreal for work, I no longer have room to keep it. My condo downtown does not offer parking, and I have no desire to keep this type of car parked on the street.
The car has always been run on stock boost since the swap was performed, and well maintained. I have all maintenance receipts for this vehicle and all relevant records related to the swap (from the engine purchase to the invoice from the local shop which performed the swap).
This MR2 passed inspection just a few months ago when I registered it in Quebec. It also passed the Ontario emissions test with flying colors last year (still have the results on record).
However, there are a couple issues which I would like to mention. First, the clutch started slipping a little the week before I parked it, and would therefore need to be replaced eventually. Second, the ECU is throwing a code when boosting in 5th (apart from that there is no issue).
As I want to avoid the street parking issue this spring, I am willing to sell this car at a significant discount. So, make me an offer.
1992 MR2 in Black. Sunroof. Has aftermarket rims, 16" TSW Revos, a 98+ jdm wing, aftermarket CD player. Has never been lowered, always kept indoors, and never winter driven.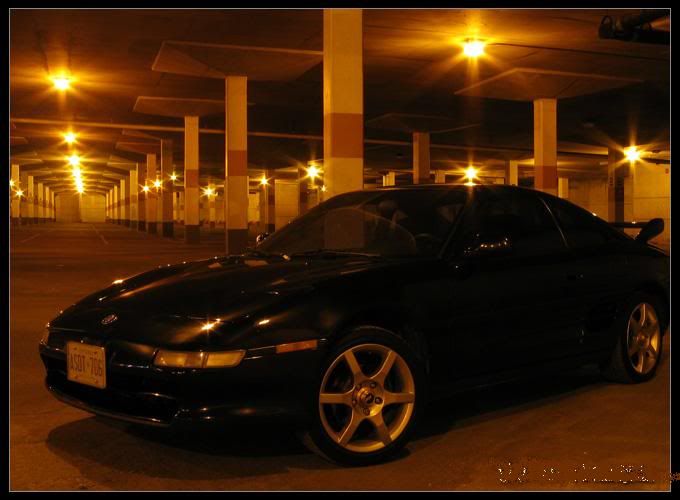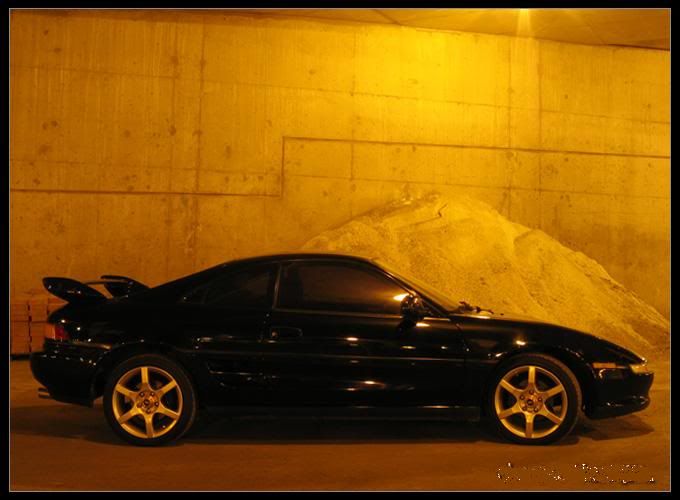 Thanks