Well from searching this forum this seems to be a not-so-uncommon problem and there are little to no pictures documenting the issue and its fix so I figured I'd do my best to lay it all out.
Anyways, this was the problem:
http://www.youtube.com/watch?v=RqhFzSCqMZY
You can hear the noise (that I thought was suspension-related until it worsened) and can guess how funky clutch and throttle engagement was.
Also keep in mind that my chassis has absolutely ZERO rust, just Kirk motor mount inserts and 91k miles.
This is what the mount itself looked like:
Side:
Top:
The frame itself: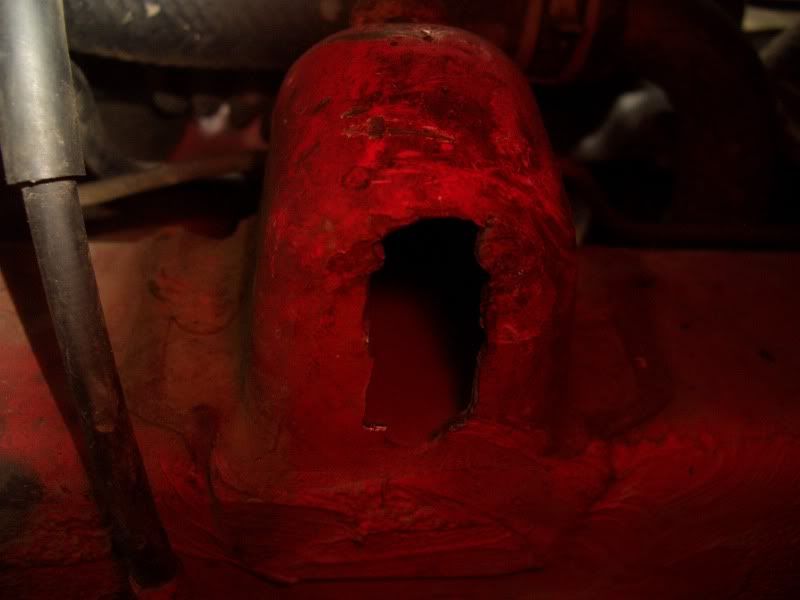 It is at my friend's shop now who will have a new plate welded on there by the end of the week, I'll post pics of that, too.
Hope this helps some people who have the same issue!
FIXED as of 7/30/10, 3/16" welded on that sumbitch!!!!