....well almost, I still need to add a tip.
Here's my setup: a trd header > trd downpipe > 90* bend > magnaflow high flow cat > 180* bend > 15" twin tube glasspack > borla oval muffler. All 2" mandrel-bent pipes.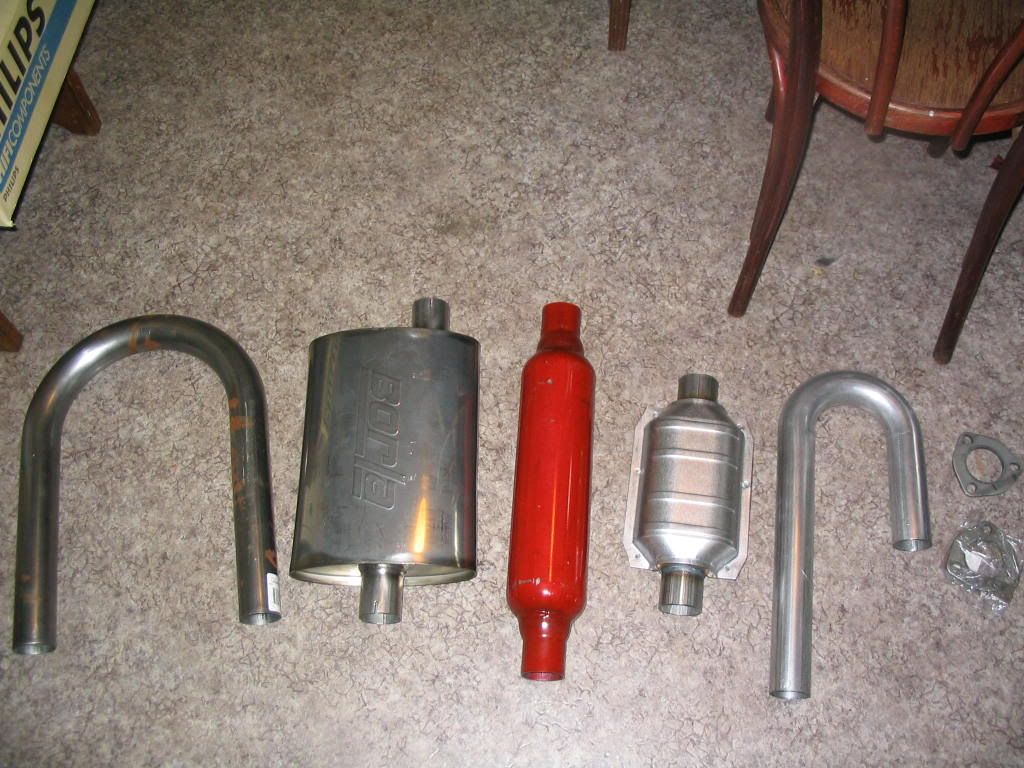 I had a friend help me weld it all up today; it only took about two hours including removing the old exhaust, measuring, cutting, etc...
The sound really is wonderful from the outside...nice and deep not too quiet and not too loud. It is a bit loud from the inside though.
I'm pretty happy with it..didn't think my car could sound this good. I also notice improved response and better mid-range power (over my busted and rusted pacesetter exhaust. But it could just be the sound that makes it seem faster too. I was inspired to use the glasspack before the muffler by wombat801, who did the same on his car with great results.
Here are a few more pics: