Here is everything I ordered and it came out to about $28 shipped from mcmaster.com; shipping was only $5 for ground shipping to a friends business address; if you ship to a business address it's next day ground for only $5!!!
Screen shots of the mcmaster.com site; note the catalog page number and the red squared boxes (all the info you need is there!!).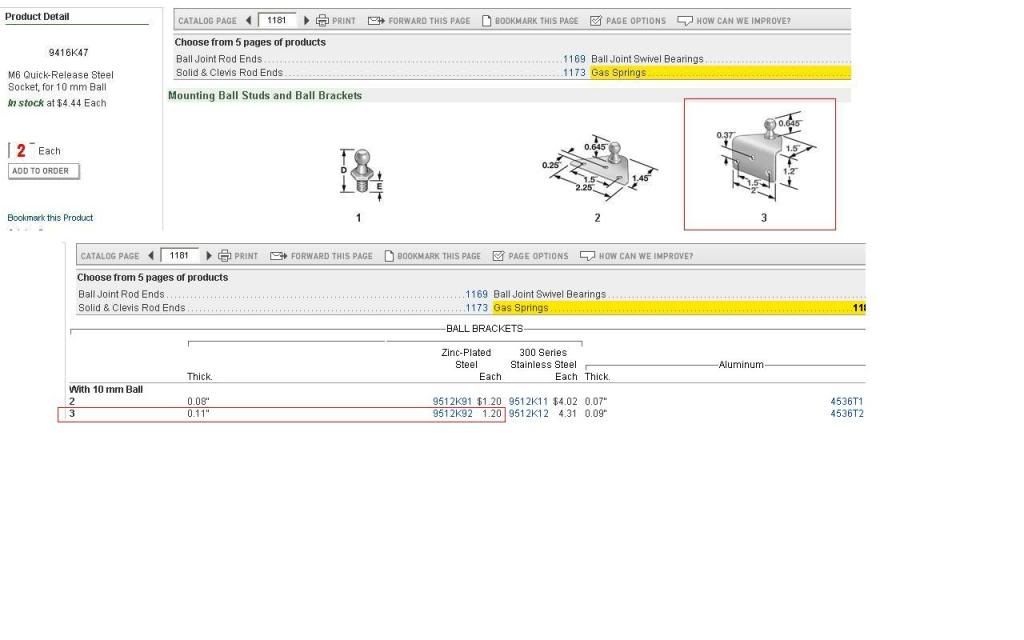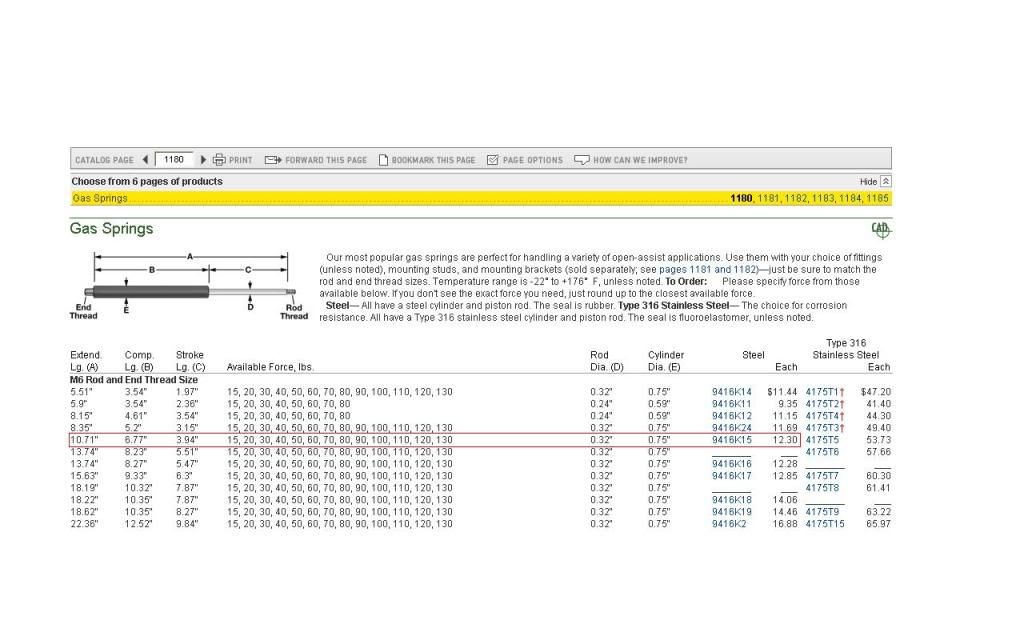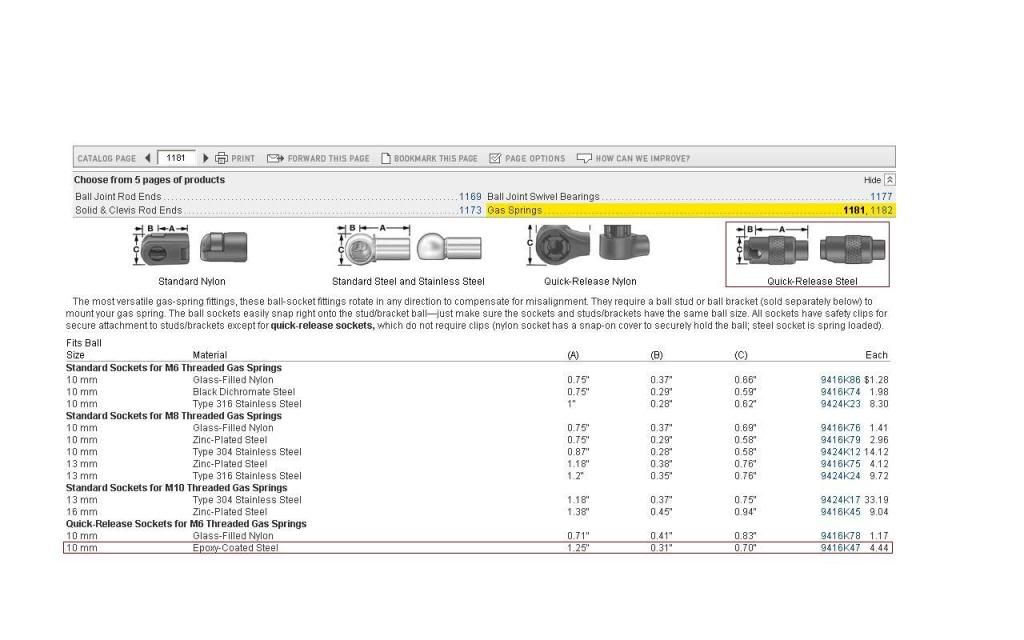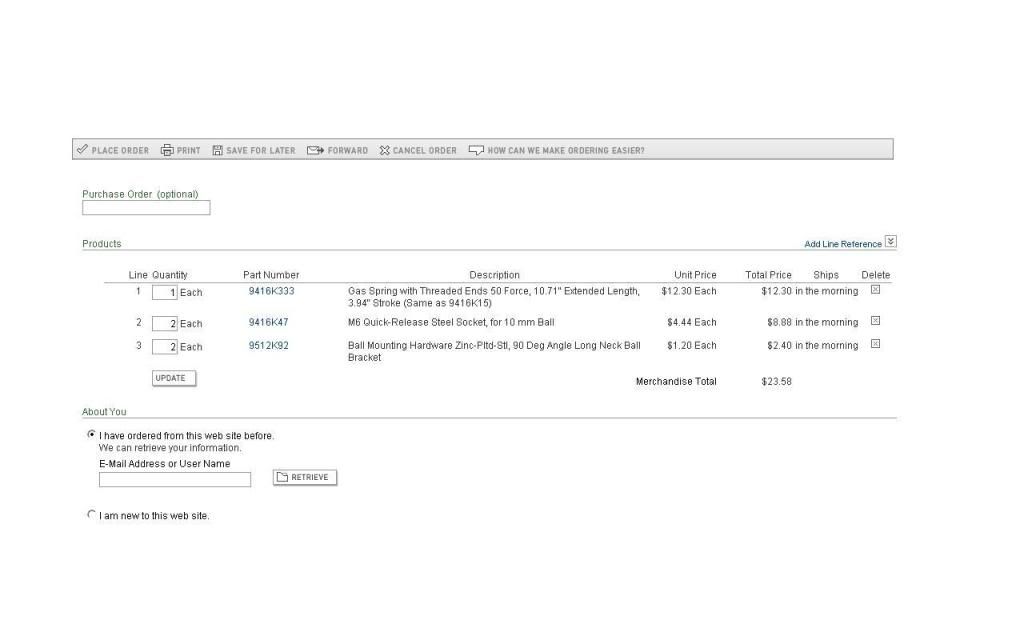 The "L brackets" just need the center hole drilled out bigger to fit the mounting bolts. Since they already have riveted ball studs it's really little to no extra fab work!
You can order a stronger rod if you like I say start out with 40lb and go up and down accordingly
EDIT
USE the 30lb force gas spring.
donations welcome, i know a lot of people have benefited from this...
paypal
donations to
[email protected]