All of the pictures that were here (and a few more) are also on my blog at:

3. Bodywork Phase 1 - Flared Fenders
4. Bodywork Phase 2 - Paint

The Goal:
Fit,
at least
a 9" front / 10" rear, as easily as a stock MR2 fits 8/9 (~ same offset front and rear), and without needing much if any tire stretch.
Additionally, I want some room to push the front wheels out a little with longer control arms. This will move the steering axis out and should alleviate some of the rubbing common when fitting larger diameter front tires.
Also, I want to keep at least some of the "edge" that the stock fenders have, rather than pulling them so much that it disappears as so often happens. I want it to look "almost" stock
The Car:
A completely stock 91 NA in very rough condition, and my wrecked 91 Turbo for experimenting on. Having something to try things and make mistakes has been critical to this process. It turns out, my first guess at how the metal will move has been wrong more often than right, especially early on.
The Starting Point:
10th Anniversary Cobra Replicas
Cough
Mustang wheels
Cough
in 17x9 +30 (+24 with spacer) and 17x10.5 +28, with 235/40-17 fronts and 275/40-17 rears (Federal ss595 tires). They are a little on the heavy side, but considering the price ($500 for a full set), it's hard to complain too much. These will be my street setup, at least initially. I'm not yet sure if I will get another set for race rubber, or get something else.
The car is lowered 1.25" from stock 91 ride height, and will probably end up another 1/4" or so lower when done. In these pictures, the rear tire is touching the un-rolled fender lip, so it's not going any lower. Camber is approximately -2° front and rear. I will likely run a bit more than that, especially in the front, but I didn't want to have to rely on that for fit. Keep my options open.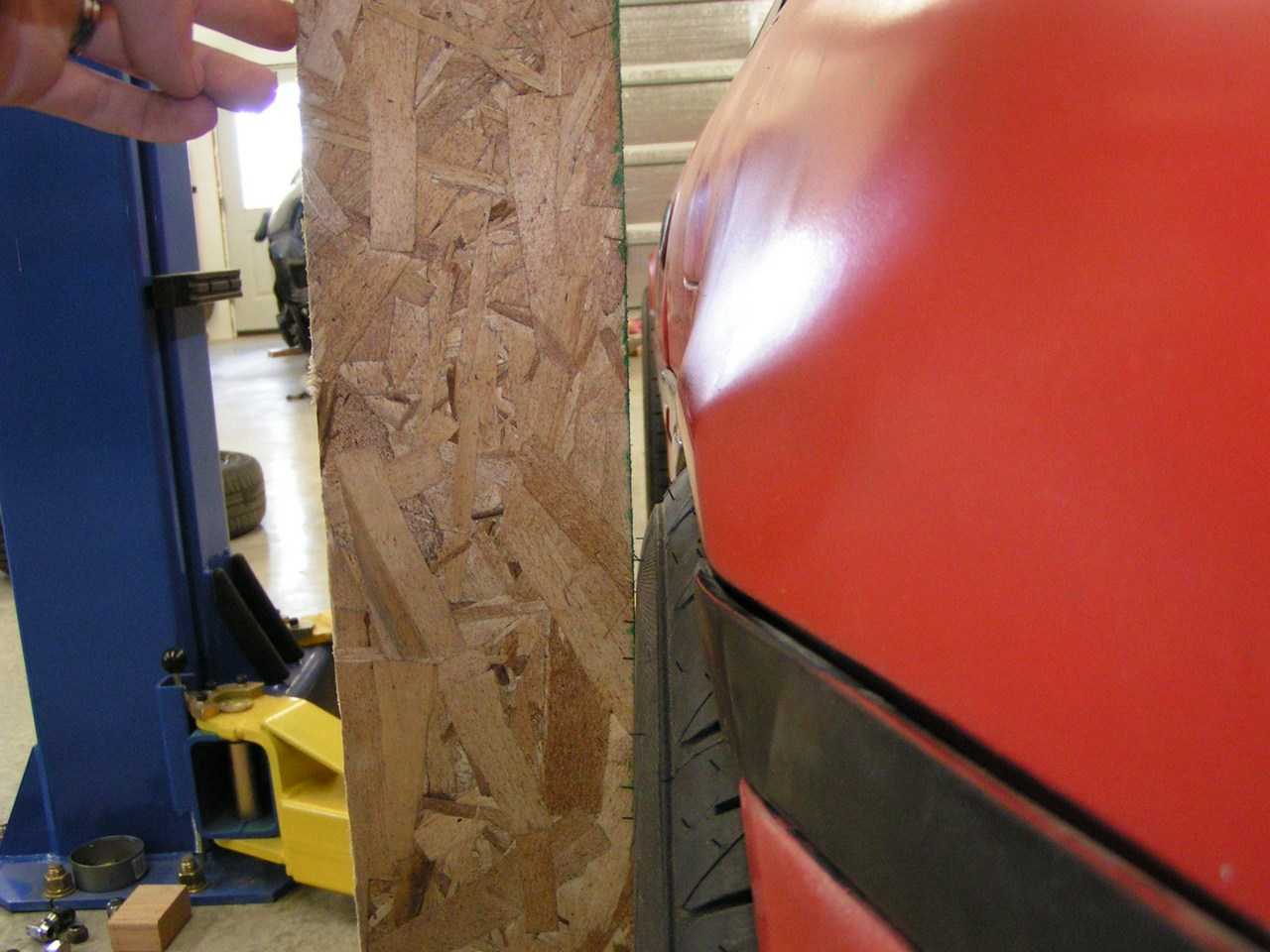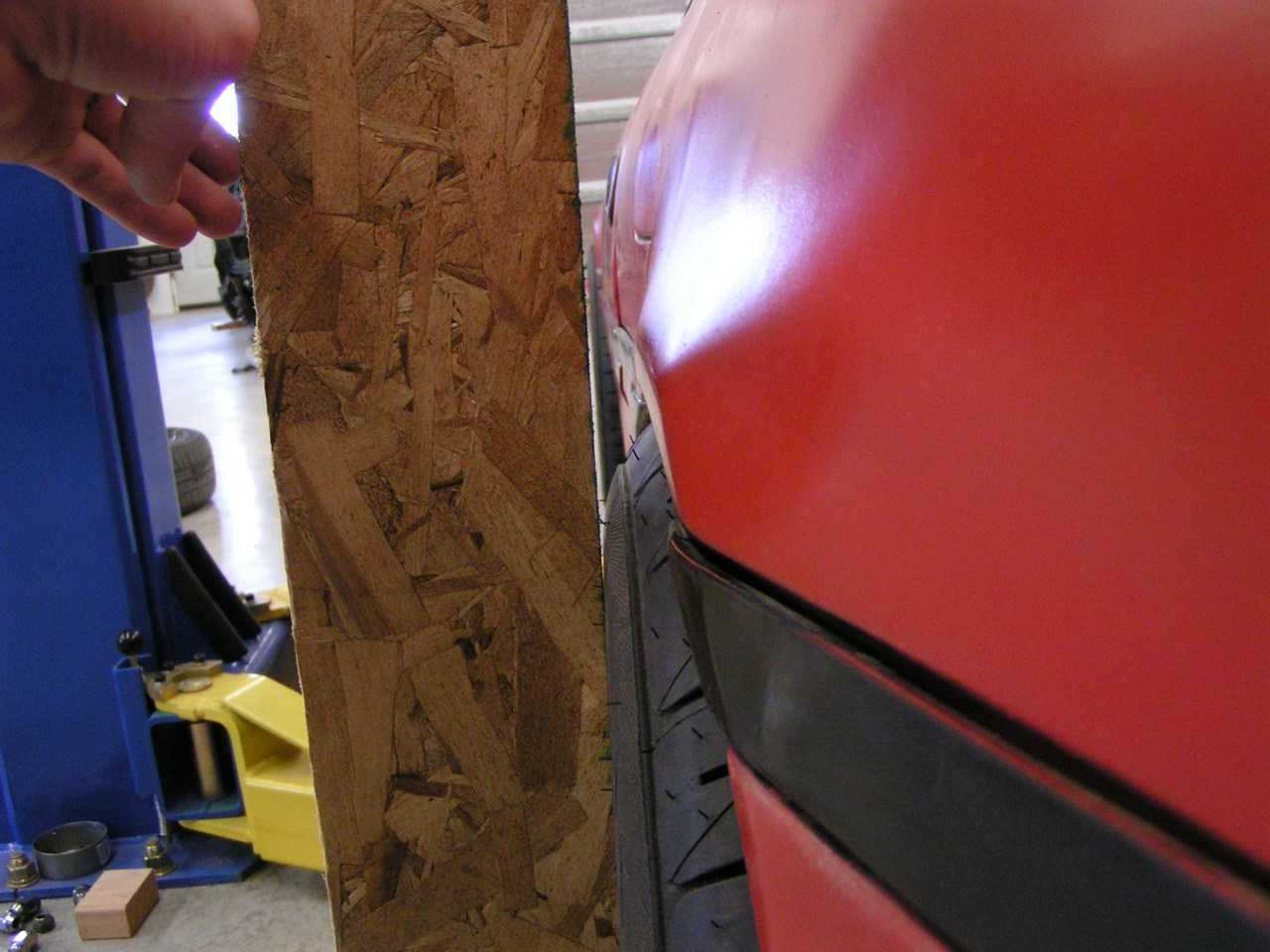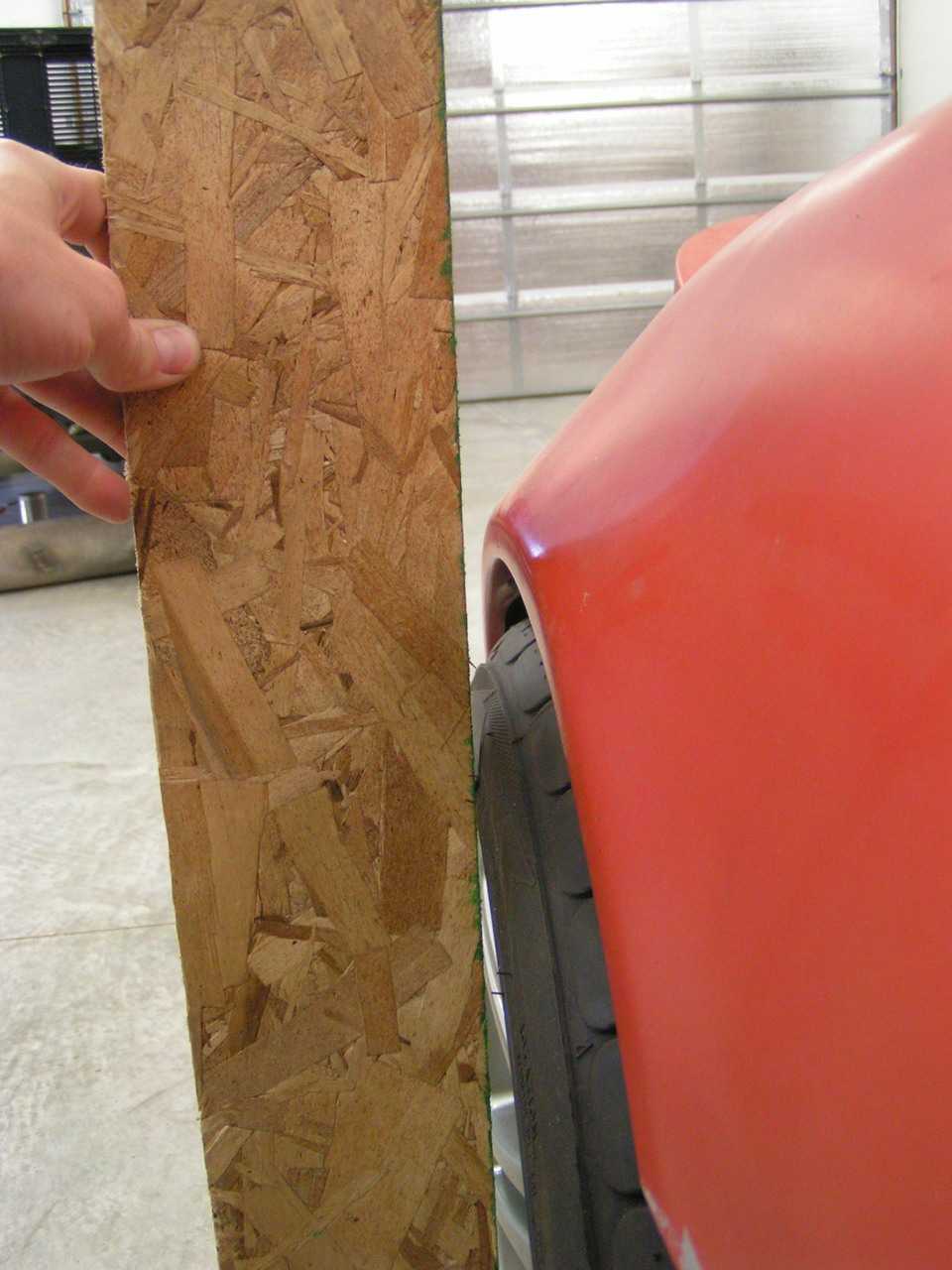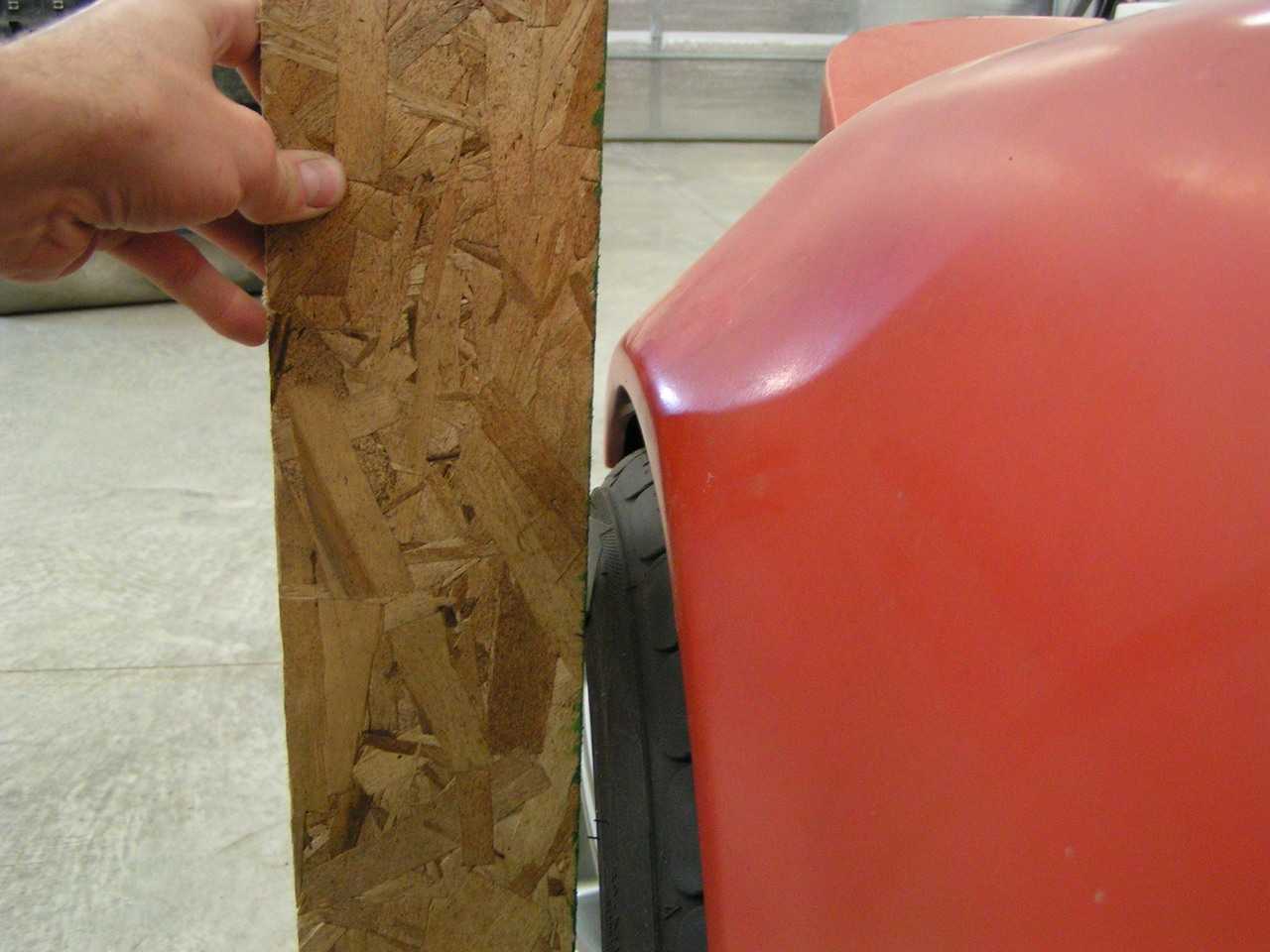 Measured from a straight edge placed across the wheel, they are poking ~5/8" front and rear.