You are getting the seats fully re-trimmed, right?
My plan is to redo mine as well. I love the sport seats in my B8.5 A4 S-Line - as far as heavy cruisers go. What I like about them is that they are alcantara in the centre. I've tracked the car a few times and used it in autocross for a few seasons. It makes a huge difference compared to other cars I have with a full leather seat (cough, MX-5). That said, the factory cloth seats in my MR2 today are decently "grippy" at autocross.
So, if you want the leather look (and smell) then perhaps consider leather outers with alcantara center sections.
I'm also waffling about what to do with my door cards. Mine are cloth "inserts" and are split/peeling away from the backing board and vinyl. I will be doing some kind of a oblique slashes colour swatch on them - no idea on colour yet since I'm not one hundred percent certain on what colour the car will end up (Porsche Aventurine green is calling me lately).
Something like my old S2000 but not all one colour. Not my car in the photo - although mine was identical to this.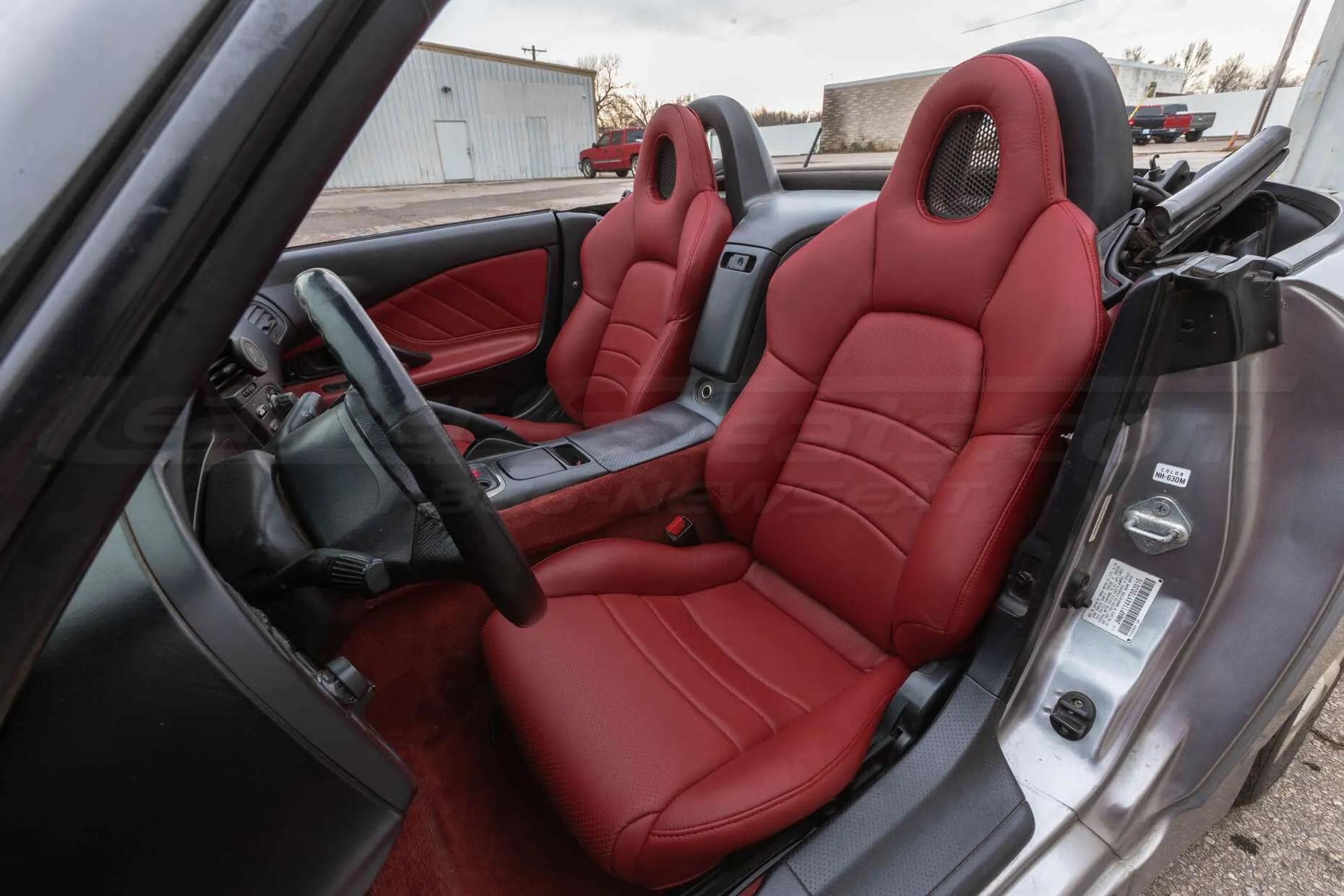 If you do yellow then don't go overboard with it perhaps?
Like, if your seats have the yellow the same way as shown in your image then make the insert in the door card have some yellow but don't make it all yellow. Maybe, black with a couple of 3, 4, or 5 cm wide stripes? Just a thought. I'd do something a little less "bright" if it was my car though - but I'm an old fart so don't mind me.
A buddy of mine has a E30 and for his door cars he did the BMW M tri-colour slashes. Maybe TRD tri-colour slashes? Pick up an accent colour from that set of colours to add some colour to the seats (versus bright yellow)?
Food for thought.