Hey everyone..!
Always seems to be alot of confusion with the Japanese market AW11 Variants and whatnot, so im going to try and clear some of it up..
Pretty much all of this is already out there, but gets blurred by all the garbage. Here it is again.. sharing my OCD-collected pics in one place.
First of all, the basics..
... in dot points.
- hit the market in mid 1984.
- 4AGE and sohc 3A through every year. 4AGZE aswell from mid 1986.
- auto and manual through all years.
- series 2 (MK1B) update in mid 1986.
- Sunroof or hardtop on any variant until mid 1986, afterwards hardtop or targa from mid 86 on. sunroof/targa was always an option.. it wasnt standard on any spec.
- production until 1989, at which point the SW20 was released.
Variants:
for MK1a we had: (all in order of how they appear on the pricelist, and EXCLUDING special editions)
- S
- G
- G-Limited
after a while it was updated to:
- S
- G
- G-Sport Package
- G-Limited
for MK1b we had:
- S
- G
- G-Limited
- G-Limited, Supercharger
almost straight away, we then had:
- S
- G
- G-Limited
- G, Supercharger
- G-Limited, Supercharger
Special editions:
this is always something that seems to have alot of confusion <_<
firstly, there is the WHITE LANNER: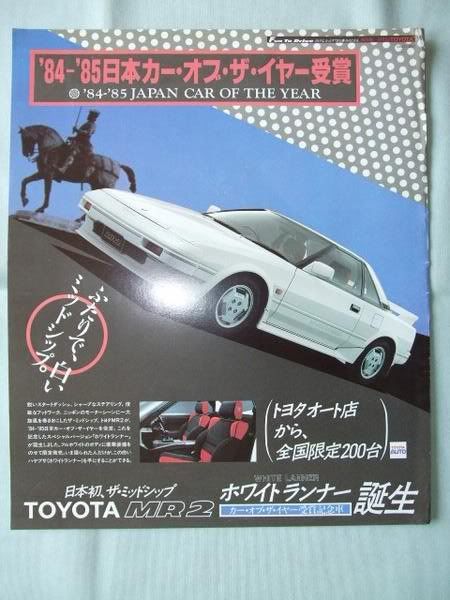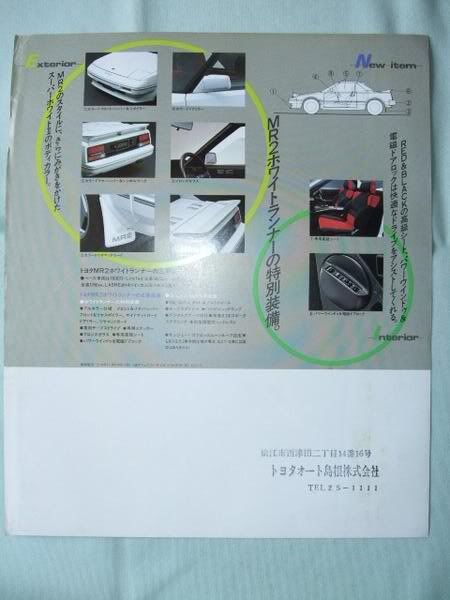 basically an all-white G-Limited.. which is.. uhh.. great if you like white?
Then, BLACK LIMITED
again, G-Limited based, but this time all black.