Discussion Starter
·
#1
·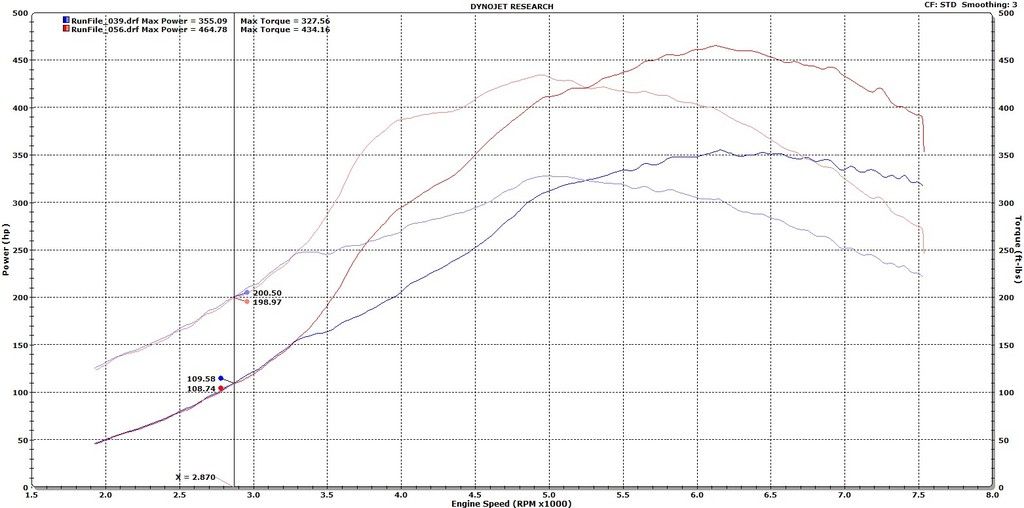 Just got my results back from ATS so I figured I'd share with everyone. Still haven't got to drive her yet but I'm VERY excited.
Low power is BC off on E73 about 14psi, and high is 26psi on the same fuel.
Build:
- ATS 2.3L 5S with ATS 87.5mm Wiseco pistons with HD piston upgrade and stage 3 wrist pins
- ACL Race Bearings
- ATS Block fill
- BC Rods
- ECU Master with Flex Fuel (Tuned by Scott
[email protected]
ATS)
- ATS CV Joints/ Axle Cages
- ATS Clutch Masters Stage 4 Kit
- L19 Head Studs
- MLS Headgasket
- ATS Garrett GTX3067
- HUX Racing Intake Manifold
- Wolfkatz Top Feed with ATS 1200's
- Walbro 255
- HKS Adjustable Cam Gears
- HKS 272's Cams
- Greddy Power Extreme
- Greddy SMIC
- Custom Intake
- Ferrea oversized valves with Titanium valve springs.
I went overkill on the block just in case I decide to keep going for more power. I'm sure I'm forgetting stuff but you guys get the idea.>