As you might have guessed from my head porting thread, I'm looking for more low cost / low effort ways to squeeze a little more out of a stock 2GR. Not that I'm dis-satisfied with the power, but I just can't leave well enough alone. And once I start wondering if something *might* make a difference, I want to know for sure!
So, any thoughts on what if anything might result from completely gutting the ACIS system and plenum divider?
We know the ACIS system as-is helps torque in the mid range (~2800-4300 rpm):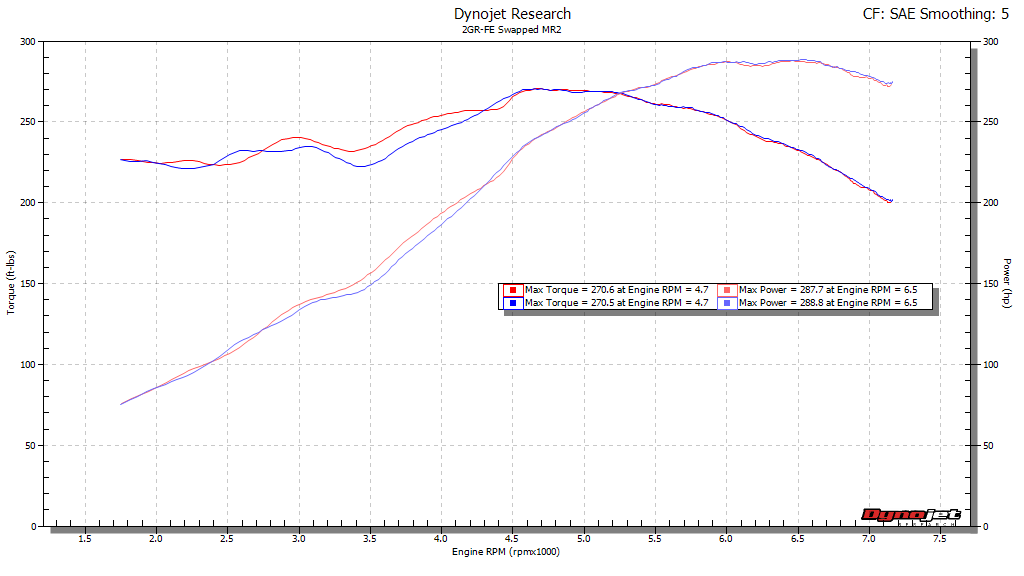 If I am understanding the system correctly, with the ACIS flapper closed the manifold is divided in half horizontally nearly to the throttle body, with half of the runners taking off from each half of the manifold. When the flapper opens these two cavities are connected, allowing all of the runners to draw from an effectively larger plenum, and with reduced runner length.
But here's the thing. The flap is actually quite small relative to the rest of the manifold. From looking in through the throttle body, I would say maybe an inch wide by a few inches long, and it only opens about 45°. So while opening it might have a decent effect on intake resonance, any flow exchange that might be trying to happen between the two halves of the plenum will be pretty restricted still.
What I'm considering trying is getting another #2 manifold, cutting the ACIS actuator out of it, grinding out the divider to make one open plenum, and then sealing up the ACIS hole with a block-off plate. Might be necessary to cut a hole in the bottom as well for access, but a little sheet metal, some sealant, and a few pop rivets should take care of that and not be visible when done.
Thoughts?