Registered User
Join Date: Oct 2008
Location: West Seneca, NY
Age: 33
Posts: 1,293
Restore your scratched Cluster
---
This is a fairly simple DIY for getting most if not all the scratches off of the Plastic Gauge Cluster Cover. It will work for pretty much any smooth plastic as well such as Headlights, Tail lights, Corner Markers, etc..
Most scratches are caused by rubbing dirt particles into the plastic surface. Typically this is done when you wipe the dust off of something with a dry cloth. Rule number one is always wipe dust with a damp cloth.
Remove the Front Plastic cover from the cluster. There are 8 tabs holding the cover on. Simply press in the tabs and remove the cover.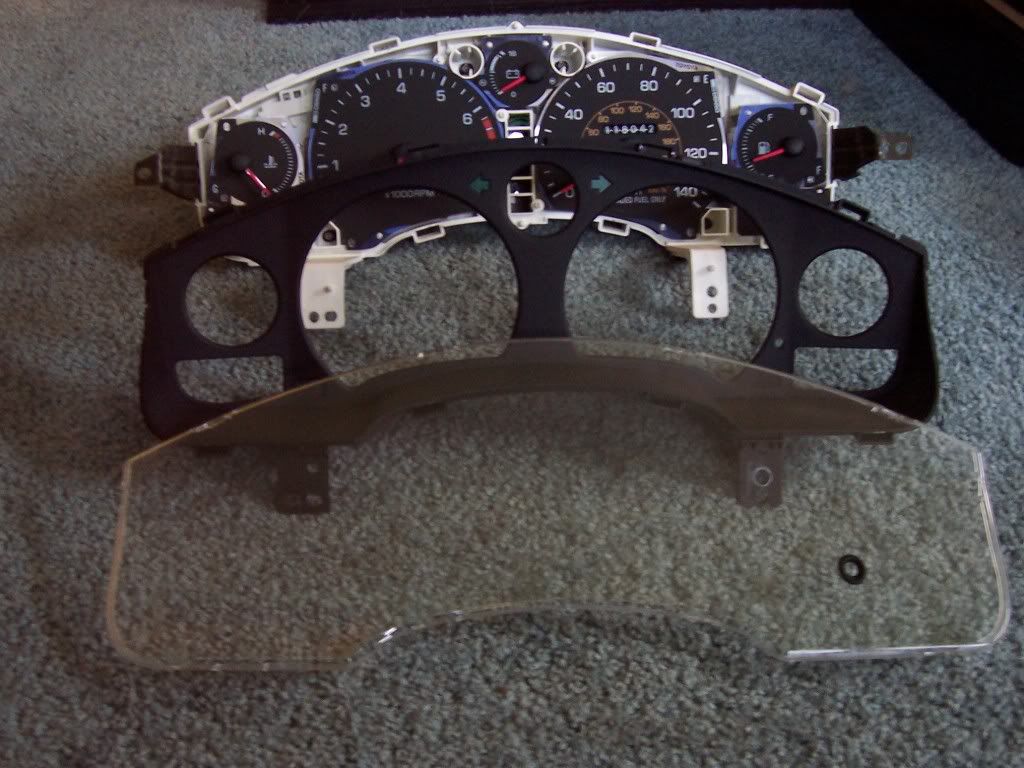 Here is the part after years of improper "cleaning" techniques.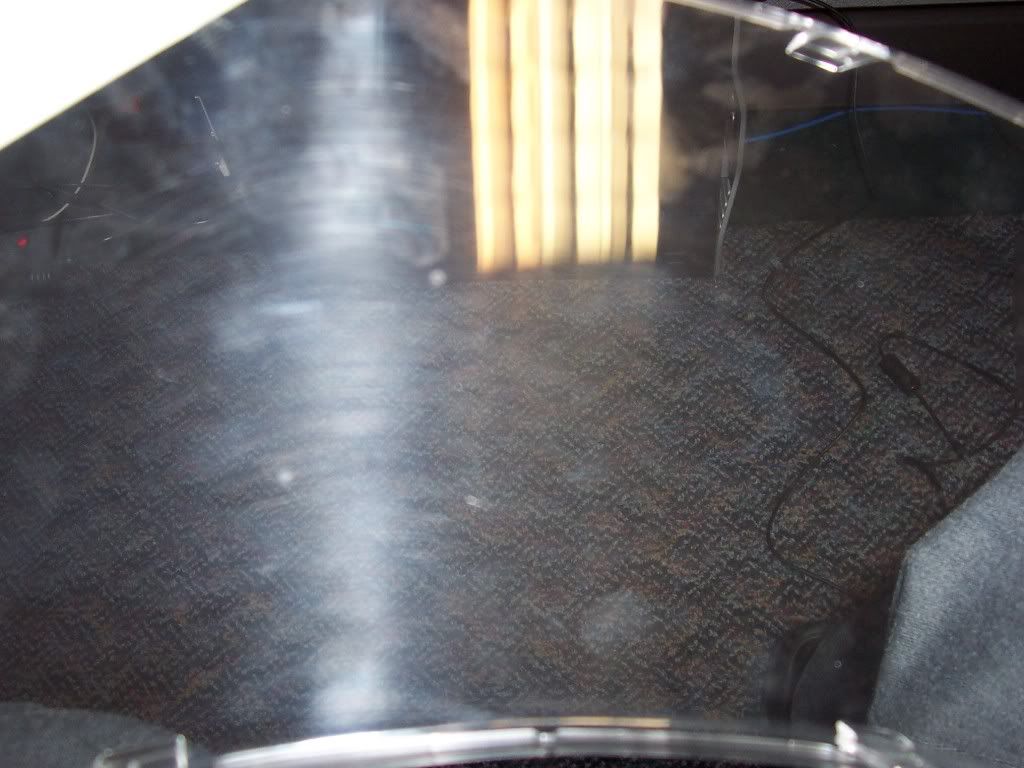 You can pick up a starter Plastic Restoration kit for $19.99 from:
http://www.novuspolish.com/
The 2oz Starter Kit comes with:
2oz Polish 1 - Clean & Shine
2oz Polish 2 - Fine Scratch Remover
2oz Polish 3 - Heavy Scatch Remover
Two NOVUS Polish Mates
Product Brochure
Heat-Sealed in Polybag
I had an 8oz plastic cleaner and 2oz fine scratch remover that I used. But, the 2oz kit should be plenty.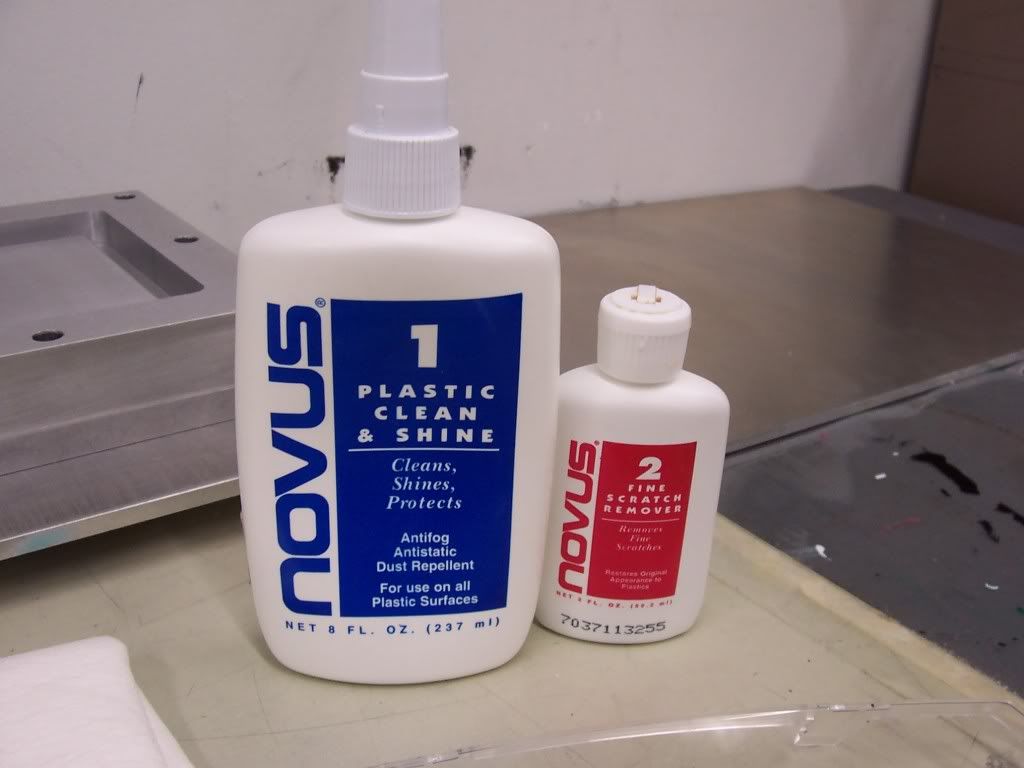 You will need Gloves and 3 Lint Free Cloths. Be sure to wear gloves when handling the part otherwise you have to keep cleaning off your greasy finger prints.
Remove the rubber guide for the trip odometer reset and clean the part using the plastic cleaner that came in the kit. Clean the part with the first cloth.
Apply a liberal amount of scratch remover to the plastic surface. Spread the scratch remover over a larger area
before
you apply pressure. This ensures you get the remover between the part and the cloth. Apply this with the second cloth.
Buff the part with pressure in a circular motion. Do not wipe the part in a straight motion.
Allow the paste to dry and turn into a haze.
With the third clean lint free cloth, remove the haze off the part to reveal your "like-new" part.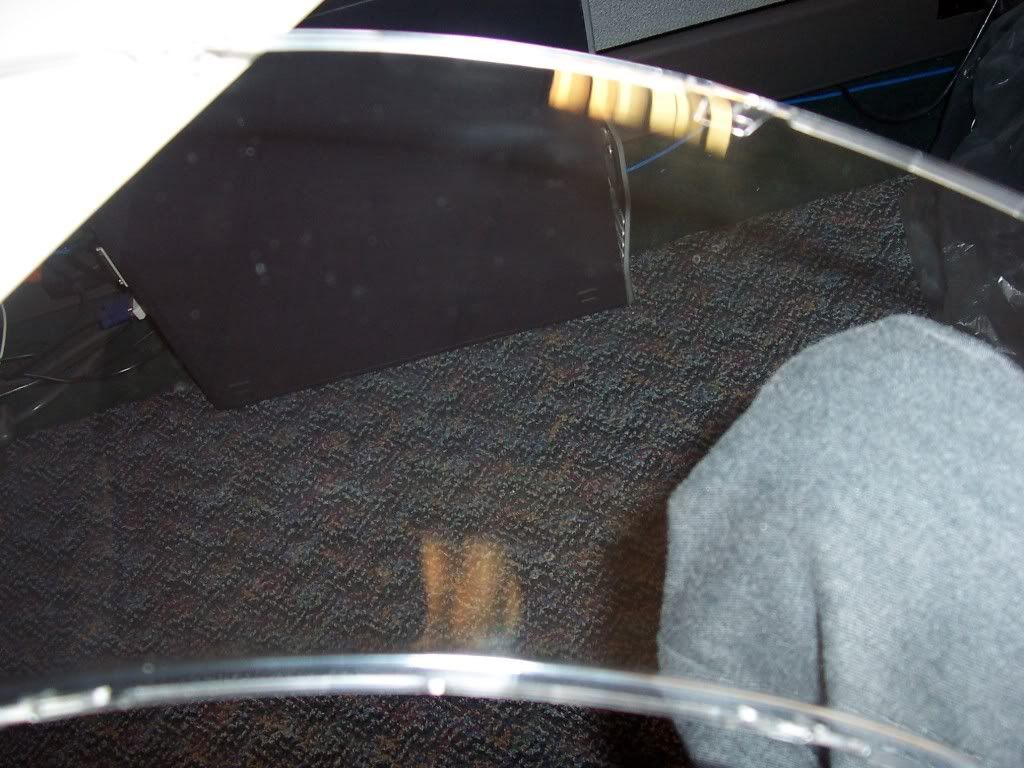 Repeat steps if needed using the same Clean, Buff, and Polish cloths.
Hopefully this will help you fix that dull looking cluster in your car.
Registered User
Join Date: Mar 2004
Location: South Western PA
Age: 39
Posts: 9,772
Why not just buy a new one? I know they are like 17 bucks.
Registered User
Join Date: Aug 2008
Location: Leamington, Ontario
Age: 27
Posts: 1,305
This is an awesome alternative for buying one! Thanks for taking the time to write it up and take pictures.
Registered User
Join Date: Nov 2006
Location: TX
Posts: 8,395
Great write-up, I will have to give this a shot in the future.
Registered User
Join Date: Mar 2004
Location: West Coast
Posts: 4,742
While they are very affordable, this is a great resource for when Toyota discontinues them in the future.
Registered User
Join Date: Oct 2008
Location: West Seneca, NY
Age: 33
Posts: 1,293
Thanks for the comments everyone....well almost everyone.
Quote:
Originally Posted by tksmr2
Why not just buy a new one? I know they are like 17 bucks.
I see your point. While that may be true for the SW20. What about the AW11? Or a completely different car? Maybe someone never even thought to take a few minutes to brighten up their stuff.
Could you buy a replacement...sure. But in a few years I guarantee you it will get scratched anyways. Just driving a few miles with the windows down (especially with the T-Tops off) can coat the interior with a fine layer of dirt. Are you going to buy a new one every time they get scratched over and over again? Probably not. The point is to inform to those not informed.
Maybe you will even need to do this someday. No hard feelings though. You make a good point.
Registered User
Join Date: Sep 2004
Location: Houston Tx
Age: 30
Posts: 5,794
Registered User
Join Date: Apr 2008
Age: 26
Posts: 1,872
think about it this way, you can use this kit twice for $20 or buy two new plates for $34.
Registered User
Join Date: Mar 2004
Location: West Coast
Posts: 4,742
83138-17050 is still available
---
Last edited by RePete; April 15th, 2016 at

19:44

.
Currently Active Users Viewing This Thread:

(0 members)